Fiducia announces new cover as terror threat rises | Insurance Business UK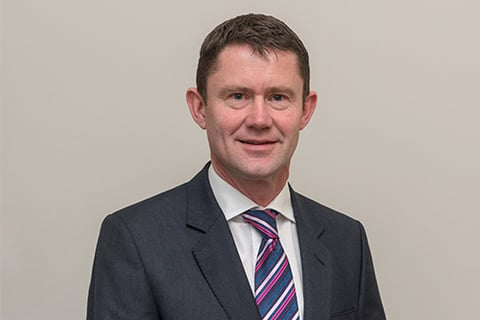 It's fair to say we've all had other things on our minds over the last few months.
The terror threat that once loomed large over the UK has been comparatively lost in the shuffle as we have focused our attentions on the COVID-19 pandemic. However, that doesn't mean the threat has gone away – in fact, it may now be bigger than ever.
According to MGA Fiducia, there is increased speculation that terror groups have grown interested in launching nuclear, biological, chemical and radiological (NBCR) attacks. This comes after Andrew Silke, Cranfield University's Professor of Terrorism Risk Management and Resilience, launched a report examining the likelihood of COVID impacting global terrorism.
"One genuine concern is that COVID-19 may lead to a resurgence in interest among terrorists for using chemical, biological, radiological and nuclear weapons," he said. "Historically, a range of terrorist movements have been interested in bioterrorism though there have been very few successful attacks by terrorists using biological weapons. While serious obstacles certainly remain, the huge impact of COVID-19 may re-ignite some interest in biological weapons."
As such, the Leeds-based firm has teamed up with Lloyd's syndicates Ascot and Chaucer to offer a new stand-alone NBCR policy that gives brokers across the UK the chance to offer protection to commercial clients.
The firm believes it has a market advantage because whereas Pool Re offers NBCR in conjunction with standard terrorism cover, companies are not able to choose the location or premises they wish to cover – instead needing to purchase a policy to cover all premises in which they operate, which can be cost prohibitive. Fiducia's policy can also be purchased alongside its terrorism cover and offers a significant aggregate limit with clean-up/decontamination costs automatically covered. Furthermore, it can extend to include denial of access within a five-mile radius.
"What we saw in the aftermath of the 9/11 attack was 3,000 companies fail to open their doors again, as they simply could not afford to sustain the business through the huge level of business interruption that followed. They simply were unable to access their buildings and the area," said Fiducia terrorism underwriting David Heeney (pictured).
"Regional brokers are keen to ensure their clients are offered the protections they need but terrorism has been one area where there has been a real need for an innovative approach.
"At Fiducia we continue to offer regional brokers and their clients a flexible and affordable solution. Our cover, backed by Lloyd's capacity, enables those with multiple premises to pick whether they want to cover all their locations or simply those they believe have a risk profile that merits coverage.
"It delivers a cost effective solution to the cover offered by Pool Re, which requires specific limits on each of a company's premises which as you can imagine creates a significant liability which is then reflected in the premium."