'Ignorance is no excuse' when it comes to terrorism insurance | Insurance Business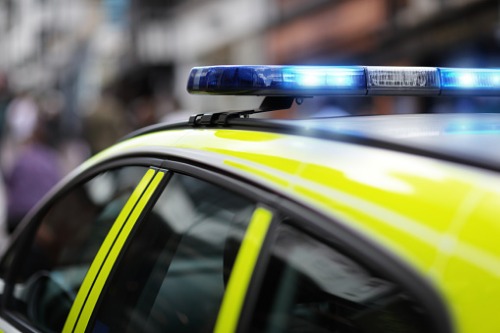 Terrorism insurance is one policy on the market that could save a client a lot of heartache, yet woefully few people know enough about it.
However, according to CEO and managing director of Beech Underwriting Geoff Stilwell, claiming ignorance of terrorism insurance simply isn't a legitimate excuse anymore.
"Ignorance is no excuse. Because it's been out there for donkey's years," he said. "You know what I'd be saying to these people? This is your livelihood.
"If there was an offer on a special deal that could help you improve your business, you'd be on it like there's no tomorrow. But because it means spending money to protect something that has a relatively low risk, they don't think about it. They think it's never going to happen to them."
New research conducted by Comres on behalf of Pool Re backs up Stilwell's beliefs. Only approximately 1 in 5 businesses in the UK have terrorism insurance, and of those who don't have it, 22% said it was because they thought there was a "very small" chance they would need the cover.
Other reasons that business owners said they did not have terrorism insurance included 20% of people responding that they thought they were already covered with their current insurance.
However, in Stilwell's eyes this just isn't a good answer, especially given the rise in terrorist attacks in recent years.
"It's like I've said so many times before, protect your investments," he said. "I am truly staggered at general businesses pleading they didn't know about terrorism insurance. Because I don't believe them.
"I will be saying again - if you run a business and you have a mortgage or bank loan secured on any business property, you must be bonkers not to have it protected. They're just crazy."
While he admits that business owners in some parts of the country, say city centres, may be more aware of terrorism insurance and incidents than others, the insurance expert says that this isn't a reason to think that because you're not in London you don't need cover.
"People are more aware in some parts than others. But the thing is terrorists do not care - if they want to do something, they will do it, it doesn't matter where it is," Stilwell said.
"We've had incidents in Brighton, we've had incidents in Manchester, in Birmingham, in London, there was an incident down in Plymouth. These guys, if they decide to do something, they'll do it.
"And it doesn't matter where it is, whether if it's in the wilds of Sussex or Kent or Hull. Some are higher risk than others, but they should really make sure that they're protected."
Ultimately, he said, while Beech is doing its part to try and educate business owners, some of the brokers need to do more so these statistics improve.
"The problem is this, a lot of people don't know," he said. "Education, education, education. Unfortunately brokers out there, a lot of them do not consider terrorism insurance.
"They do not want to offer it to their clients because in some cases it makes it look more expensive than a competitor who doesn't quote it. But what brokers should be doing is offering terrorism on everything and then it leaves the decision to the client."
Stilwell said that he wants brokers to be offering terrorism insurance more frequently, because he believes it is so essential.
"My advice to any broker would be if you have any person who has a business, it doesn't matter if it's a hotel, manufacturing," he said, "if their livelihood revolves around that place, if money has been invested into those buildings, for the sake of their sanity - £50, £100, it's a no-brainer."