Insurance industry to mark 25 years since IRA incident | Insurance Business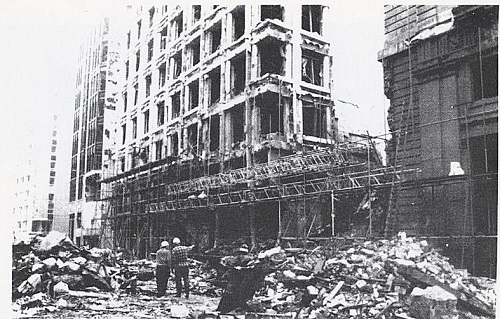 Turn the clock back a quarter of a century. At the time we weren't worried about vehicular attacks or mass shooters – instead our terrorism focus was on the IRA, especially after the Bishopsgate bombing of 1993. At that time the insurance industry united to pass around a "slip" to help rebuild St Ethelburga's church which was completely destroyed in the attack – and now, 25 years on, the industry is doing it again.
Brokers and insurers from across the Lloyd's of London insurance markets have committed to funding the "London Market Line Slip" meant to secure the long-term future of St Ethelburga's Centre for Reconciliation & Peace. They have set a fundraising target of £1 million for the centre which is helping to mitigate the radicalisation of young adults of faith and helping to integrate them into a multicultural society.
"The London insurance market played a crucial role 25 years ago in helping to rebuild this ancient church which has now become home to a centre that plays a crucial role in building harmony and understanding between different communities and faiths," said Sir Tony Baldry, chair of the trustees at St Ethelburga's. "A quarter of a century later we are extremely pleased that the market continues to show such much-needed support."
Pool Re and Guy Carpenter are leading the "slip" with a 1% subscription each – and now Pool Re chief executive Julian Enoizi is hoping more will come onboard.
"Pool Re and St. Ethelburga's Centre for Reconciliation & Peace share a common heritage," he explained. "We were born out of the same event.
"St. Ethelburga's does incredible work to promote cross-community and interfaith dialogue, and their efforts to prevent radicalisation greatly contribute to the safety and security of London and the UK. In the effort to build a future secure from the threat of terrorism, Pool Re and St. Ethelburga's stand united. Therefore, on the 25th anniversary of the Bishopsgate bombing we are proud to be a part of this initiative to secure the centre's long-term future."
Related stories: