London Bridge attack: A year on and the need for urgent reform | Insurance Business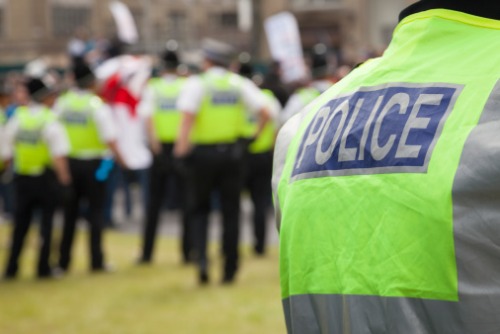 "The changing nature of terrorism and the events at Borough Market highlighted the need for reform in regard to terrorism cover for business interruption insurance."
A year after the June 03 terrorist attack on London Bridge and Borough Market, British Insurance Brokers' Association (BIBA) executive director Graeme Trudgill summed up the sentiments recognising the shortfalls when it comes to protection against the changing face of terrorism. With the shift from massive property damage to 'lone wolf' attacks and use of vehicles as weapons, insurers have a lot of catching up to do.
One of the major takeaways from the Borough Market incident was how even non-damaged businesses – small ones, at that – suffered in the aftermath of the attack. Unable to trade while the area was cordoned off for days, no-one could say they didn't incur losses.
In response, the government has expressed its intention to have the law revised and enable Pool Re to extend the terrorism insurance scheme to include non-damage business interruption insurance.
Unlike certain independent terrorism insurers, such as Beech Underwriting, Pool Re does not offer non-damage denial of access coverage, and BIBA hopes the bill is expedited so that businesses can benefit from wider denial of access cover.
Trudgill commented: "We are delighted that Government has agreed to extend Pool Re cover to include non-damage business interruption and we are calling for the bill that effects this to be brought forward as soon as possible."
For Tulsi Naidu, UK chief executive at Zurich Insurance, the mechanisms which support victims must evolve as terrorism does.
"Pool Re has made great strides to bring change around business interruption, but the rest of the industry must work together to address what I believe are three core aspects," said Naidu. "We must banish the inequality around individual victims' compensation; build a new model to fund a uniformed compensation mechanism; and to devise a holistic approach for compensating and rehabilitating victims of terrorism – whether they are a member of the public or commercial organisation."
Meanwhile the MP for Bermondsey and Old Southwark is demanding a sense of urgency.
"The devastation of last year was horrific but we came through it stronger together, thanks to the effort of the local community, traders and other businesses, Southwark Council and the Mayor of London," said Neil Coyle. "I've been working closely with the insurance sector since, pushing for terror insurance reform.
"While I'm glad the government has belatedly agreed to close the current loophole, no legislation has come forward. I will again raise in Parliament this lackadaisical attitude to security to help ensure legislation is not delayed further."
Related stories:
Insurance industry to mark 25 years since IRA incident
Terrorism insurers will have to play catch-up amid rapidly evolving landscape