Pool Re announces new CEO | Insurance Business UK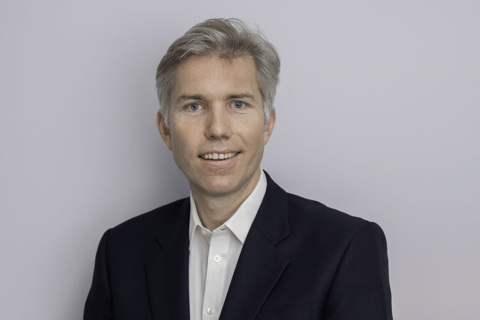 The UK's leading terrorism reinsurer, Pool Re, has appointed Tom Clementi (pictured) as its new chief executive officer (CEO), subject to regulatory approval.
Clementi is a qualified solicitor with a wealth of insurance industry experience, specifically with global specialty insurer and reinsurer MS Amlin, where he spent 13 years. During his stay, he served as the underwriting manager for the marine division, head of operations for Latin America, head of business development, chief risk officer, and most recently CEO of MS Amlin Underwriting Ltd.
Currently, he is a strategic advisor at Lane Clark & Peacock, a common councillor in the City of London, and a governor of the Royal Ballet School.
Commenting on his new role at Pool Re, effective April 04, Clementi said he is looking forward to working with stakeholders to continue offering services that respond to UK businesses' needs, as well as building stronger relationships with the government as the reinsurer "moves forward as an arm's length government body."
"It is an honour to be appointed CEO of Pool Re, the world's leading national resilience entity. Pool Re has an extremely talented team and plays a vital and dynamic role in supporting the commercial insurance market in pursuit of greater national resilience to terrorism," he continued.
Angela Knight, chair of the Pool Re board, commented that Clementi's insurance and legal experience, particularly in strategic operations and various geographical areas and underwriting lines at MS Amlin, will be valuable to the team.
"We are delighted that Tom will be joining us to lead Pool Re," she said. "He is a strong leader and communicator who will further deepen our relationships with the market and key stakeholders, including vital engagement with government and regulators."
Knight also thanked Julian Enoizi, who, after eight years, will leave Pool Re "in excellent shape to meet the challenges of the evolving terrorism threat."
In early 2022, Pool Re announced that Enoizi joined the Cambridge Centre for Risk Studies (CCRS) at the University of Cambridge Judge Business School as its new executive-in-residence, a newly created role to use the practical experience of senior executives from companies in various industries to bridge theory to practice and allow executives to help the centre enable selected research tracks with their unique business perspectives and outreach capabilities.