Pool Re pours £10 million into joint project with police and Home Office | Insurance Business UK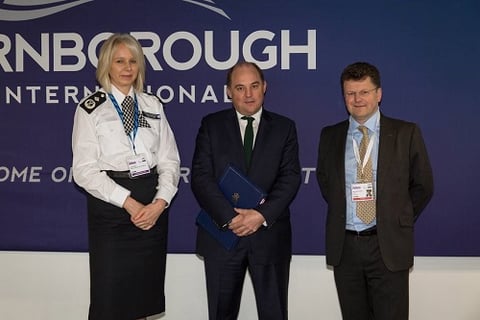 Pool Re has been one busy bee. The UK-backed mutual, which recently saw the launch of its terrorism catastrophe bond as well as the placement of its £2.3 billion retrocession programme, has made another major announcement.
It's been revealed that the terrorism reinsurer has invested £10 million into a joint project with the UK National Counter-Terrorism Police HQ and the Home Office's Joint Security & Resilience Centre. The amount will fund an interactive information sharing platform designed to make businesses more resilient to the threat of terrorism.
The platform, which will be developed and operated by counter-terrorism police, will allow organisations to receive alerts and authoritative advice in cases of attacks; develop counter-terrorism capacity through online training for staff; and gain access to reliable insights on risk mitigation and counter-terrorism best practice.
"As recognised in the Government's CONTEST strategy, Pool Re and the insurance industry are uniquely placed to shape resilient behaviour, protect the UK's economic infrastructure, and enhance national security interests by scaling the UK's ability to tackle terrorism," noted Pool Re chairman Geoff Riddell.
"We take this responsibility very seriously, and as such are delighted to be collaborating with the Home Office and Counter-Terrorism Policing to deliver this critical initiative. The platform will meet a longstanding need from the private sector for more credible, quality, and timely information to be used in their protective security and resilience planning."
Among those present during the unveiling at the Home Office's Security and Policing Conference in Farnborough were Pool Re chief executive Julian Enoizi (pictured, right); Minister of State for Security Ben Wallace MP (pictured, middle); and Met Police deputy assistant commissioner Lucy D'Orsi (pictured, left), who is the national policing lead for protective security.
Commenting on the initiative, the Security Minister described the collaboration between the police, the insurance sector, and the government as "one of the first of its kind."
Wallace stated: "If we are to properly respond to the terrorist threat, we need to ensure everyone plays their part. That is why partnerships like this one are so vital and I thank Pool Re for their leadership."
D'Orsi, for her part, pointed to the "ground-breaking" new platform's extreme significance.
"It will allow businesses to access credible information 24/7, connect users to experts, provide accredited online training, and send direct messages in the event of an attack – strengthening our frontline against the unprecedented threat," she said.
"By supporting this initiative, Pool Re will improve the engagement, collaboration, and sharing of information between the private sector, policing and the security services – resulting in a better assessment of emerging threats and helping us to work together to keep the UK safer."