Pool Re report highlights step change in terrorism | Insurance Business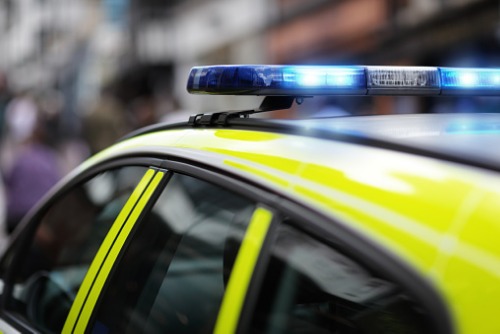 It's been said a number of times already… the way we know terrorism from years back is no longer the same as what we've come to recognise now, based on recent attacks. And Pool Re, in its latest Terrorism Frequency Report, highlights that evolution and where the adjustments in response might have to come from.
"The step change in threat over the past 18 months has required a shift in the management of terrorism risk," read Pool Re's report. "The volatile nature of the Salafi Jihadist threat, the short timeframe between radicalisation and attack, and the volume of investigations confronting police and security services are a significant contrast to the threat from the PIRA on mainland Britain during 'the Troubles'.
"The current threat arguably places more emphasis on private security teams in terms of deterring, detecting, and disrupting terrorist activity."
Under the 'lessons learned' section by the Canary Wharf Group, the report continued: "As this emphasis has increased, so too has the need for private security teams to be sufficiently trained, equipped, and prepared to identify and manage the risk.
"Central to the Canary Wharf experience is the need for intelligence – from strategic assessments of Daesh propaganda and online recruitment, to the tactical – what does TATP (triacetone triperoxide) smell like? What is the most likely chemical agent to be deployed in a terrorist attack? How much hostile reconnaissance did the Westminster Bridge attacker conduct, and in what format? Do attackers engage in drug use prior to their attacks?"
According to the terrorism reinsurance pool, what will continue to be critical in successfully mitigating the threat are effective security planning, intelligence-led operations, and government support. It added that the severity of the threat shows no signs of falling.
"Plot disruptions are at a high level and the preparation of attacks is likely to continue," commented Pool Re chief executive Julian Enoizi. "The private sector should mitigate risk by reducing the likelihood of being caught up in an attack, and be prepared to recover quickly if attacks do occur.
"At Pool Re, we stand ready to help strengthen economic resilience by covering non-damage business interruption as soon as the legislation, currently going through Parliament, is passed."
Introduced in Parliament in June, the Counter Terrorism and Border Security Bill 2018 aims to allow Pool Re to expand the scheme and include reinsurance cover for non-damage business interruption. This means that policyholders, in the event of a terrorist attack, will be covered if access to their commercial premises is prevented or impaired even with the absence of physical damage.
Related stories:
Terrorism insurers will have to play catch-up amid rapidly evolving landscape
London Bridge attack: A year on and the need for urgent reform