Terrorism insurance gets ready for a shake up | Insurance Business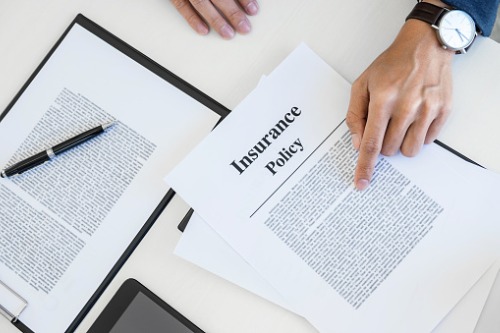 "The most basic of all human needs is the need to understand and be understood. The best way to understand people is to listen to them."
Whether you're a broker, insurer or underwriter this famous quotation from Dr Ralph Nichols is sure to be applicable to your business as no insurance firm can hope to thrive without putting their clients' needs first. Listening, in turn, means refusing to rest on your laurels by constantly evolving and adapting to changing needs.
That is exactly what Geoff Stilwell, MD and CEO of Beech Underwriting, is attempting to do with his latest product launch. Despite being one of the most highly regarded providers of terrorism insurance in the UK, Stilwell has seen a need to make changes to keep up with demand.
"You need to look at what is out there, what the losses are, and can you bring a product in that helps them [the customers]," Stilwell told Insurance Business. "That makes it a product worth buying."
It's with this in mind that Stilwell is updating the firm's terrorism product for property and businesses – the Beech offering will now include within its standard levels of cover: brand rehabilitation, loss of attraction, pollution clean-up (including seepage contamination), utilities, denial of access, loss of attraction, verified threat and, now for an additional premium – nuclear, chemical, biological, and also cyber.
"Beech has been doing this 2001-2002, and as I've said before products evolve," Stilwell said. "As things happen – a type of claim or whatever – you need to evolve. These are things we think people might need."
Focusing in on the nuclear, biological and chemical aspect of the product, Stilwell explained that while an attack of this nature was highly unlikely it's something that people have been calling for – they want that peace of mind. While being impacted by an explosion may seem far-fetched there are other risks this element can cover – such as someone breaking something that then has a radioactive leak.
"Nuclear attacks are pretty limited as to whether they would actually occur or not, but as we've seen in Salisbury there is the potential for a chemical incident," he said. "Though that turned out to not be an act of terrorism, we thought that we ought to expand our product to cover these things.
"The fact is that people are worried. I get telephone calls from people asking about it – and if people are asking, it means there's a market for it. Now we have the ability to cover some big numbers."
Cyber is another brand-new element of the Beech Underwriting terrorism offering – and again it's something that has been introduced on the back of consumer demand.
"Everyone is talking about it," Stilwell said. "For the smaller business, the guy who has a pub, a restaurant – they are not likely to be the target of a cyberattack. They go for bigger, more public businesses – but then there's a knock-on effect. What if you rely on a major supplier and they are hit by a breach – for example, if you're a restaurant owner and all the food is being processed, ready to be delivered and they can't deliver it because they don't know where it's going. It's something that has a wide impact."
The same is true for non-damage denial of access – the flagship of the Beech offering and the aspect of cover that Stilwell still views as the most important element when clients are considering terrorism cover. It is the coverage, he believes, brokers need to emphasise the most.
"People didn't want terrorism cover or they thought it wouldn't be for them," Stilwell explained, "but following various incidents in London or Manchester, it's actually had a knock-on effect and people have realised the wider impact and the role non-damage denial of access plays.
"If I am a business owner and I am not going to be able to open for three or four days then I am going to lose X amount of turnover… the problem is most businesses impacted don't have the capital available to them to be able to weather the storm of being shut down for a week. For such a small amount, terrorism cover with non-damage denial of access provides vital peace of mind."
The changes to Beech Underwriting's offerings are set to become effective on November 01.