The broker gap in the terrorism home insurance market | Insurance Business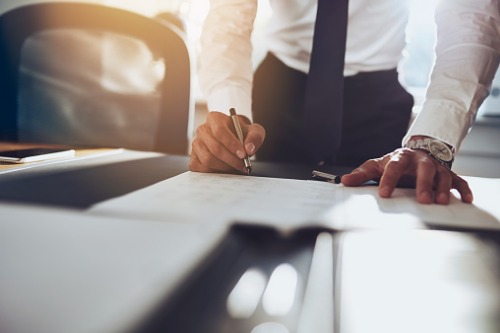 One of the least purchased types of insurance may well be terrorism insurance for homes.
Most people buy all types of cover for their property, but not many would consider that terrorism is something they need to insure their home against. After all, why would their home be at risk of a terror attack?
However, there is one area where there are opportunities for brokers in the space - terrorism insurance for people with rental portfolios and businesses based around property.
Geoff Stilwell, CEO and managing director of Beech Underwriting, said that his organisation has sold a lot of terrorism insurance in the material damage space.
"Our primary thing here is writing material damage, which would be a commercial property - so it could be a shop, or a block of flats, a domestic house," Stilwell explained. "That is really where we are at."
While most people buying insurance for their own home may not bother with purchasing terrorism insurance, there are plenty of differences when it comes to people who have property portfolios and who make money from renting out homes.
"We deal with a lot of property portfolio business where somebody owns a block or blocks are managed and it's a rental income business," Stilwell said.
"In those cases, nine times out of 10, the reason we are providing the insurance is because the mortgage provider is insisting there is terrorism cover in place."
Because the property owner is both required to purchase the insurance, and because their properties are a business, it means there is space for brokers to capitalise on.
Indeed another area in which clients are more likely to purchase terrorism insurance is what Stilwell dubs "premier" clients, often known as high-net-worth individuals (HNWI).
"What a lot of people don't realise, especially the premier client, the upper end client, is that we do offer specifics," he explained. "So, for example, if you have a very wealthy person with homes in London and in Europe, or it could be New York or Los Angeles, we can cover that all under one policy."
What Beech Underwriting can also do, both for HNWI and others, is cover both terrorism insurance and contents in one policy.
"We can cover all their contents, whereas a number of household policies do not cover terrorism," he said. "And you may well have a policy written in London that covers your New York home or European home, but Pool Re does not extend beyond the shores of the UK.
"It doesn't include the Channel Islands, it doesn't include the Isle of Man or Gibraltar. So, if someone has a home there, they would have to buy it [terrorism cover] through someone like us."
Beech has also already set up an office in Brussels, so, regardless of the Brexit decision, it will be able to trade in Europe easily.
Above all, Stilwell stresses that brokers have to understand the differences between the types of terrorism insurance available, and he doesn't believe many of them do.
"If my message is anything, it's to all the brokers out there, you have to understand please that there is a difference between what we offer and what Pool Re offers," he said. "We offer a more flexible product than they do. That's the difference between what we do, and what they do."