There is more to terrorism insurance than just Pool Re | Insurance Business UK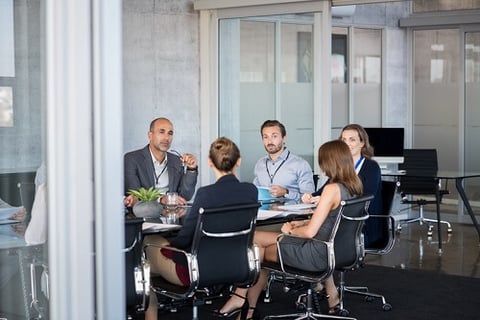 It was just a few weeks ago that Government reinsurer Pool Re declared that the last 12 months had seen it introduce "two of the most significant enhancements" to its cover since it was established.
"New cover for physical damage caused by an act of cyber terrorism, combined with incoming legislation to allow the pool to cover non-damage business interruption (NDBI), together represent a new global standard of terrorism cover," said its chief executive Julian Enoizi at the time.
Many insurance brokers may be delighted at the steps forward – but what they may not realise is that there is a bigger picture for terrorism insurance in the UK if they are willing to look at alternatives.
"Many brokers in the UK just accept that Pool Re is the market to go to for terrorism because most mainstream insurers are members of the Government backed Pool Re scheme," explained Beech Underwriting founder Geoff Stilwell. "What brokers do not realise are the restrictions that are placed on them by Pool Re, which is why all brokers should look towards Beech Underwriting to obtain alternatives."
Of course, it only makes sense that a company's executive would back his own product ahead of an alternative – but Stilwell argues that there are a host of real-world examples in which his firm has consistently met challenges faster than Pool Re.
"The Beech scheme is not reliant on the Home Office deciding when to declare an incident an incident," he said. "In fact, we declared the Borough Street Market event in 2017 an incident immediately after it happened and started dealing with claims within 48 hours of the incident. It took Pool Re over 20 days… yes, 20 days to respond. By that time Beech had already made payments."
Indeed, while Pool Re may have taken some steps forward with its "significant enhancements," Stilwell believes there are still many areas in which it is left trailing.
"If a broker has a client with premises overseas - and that includes the Isle of Man, Jersey, Guernsey, Gibraltar and Northern Ireland - the Pool Re scheme cannot and does not cover any risk outside mainland UK," he explained. "This can leave the client without cover or trying to find cover in a local market and that can be extremely time consuming. Beech Underwriting can cover clients with locations overseas and we can issue policies in euros or dollars.
"In addition, under the Pool Re scheme they will only accept risks where they cover all the property... in other words the client cannot be selective, which under the Beech scheme they can. In fact, the cover can be tailor made to suit the client's requirements, such as first loss and additional liability terrorism extensions."
For brokers the message is clear – there is more than one possibility in the terrorism field and it's time to explore those options for the good of your clients.