Where brokers step in amid severe threat level | Insurance Business UK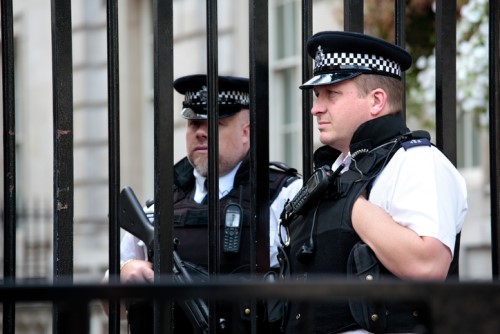 While the recent 'crash into pedestrians' near London's Natural History Museum could merely be a case of bad driving as authorities assured the incident was not related to terrorism, it's important to note the UK is still under a severe threat level in terms of security.
With three similar incidents happening just last March and June it's understandable how this latest incident easily set off alarm bells. Eleven people were injured in the South Kensington collision.
"Because of where this collision occurred and the number of pedestrians involved, I fully appreciate the concern and alarm this incident caused," said DC Darren Case from the Roads and Transport Policing Command. "Enquiries have established that this incident is not terrorist-related, and I'd like to thank those who came to assist the injured."
Tagged as "entirely a road traffic investigation," the incident saw the arrest – and subsequent release – of a 47-year-old man on suspicion of dangerous driving. He himself was taken to hospital, then to a north London police station.
Terrorism has been ruled out in this case, but brokers should still be increasingly aware of the heightened state of security in the UK, with severe level (second after critical) meaning an attack is highly likely but not expected imminently as is the case for the highest level.
Assistant commissioner Mark Rowley, National Lead for Counter Terrorism Policing, himself previously said that while an attack was no longer imminent as per JTAC's judgement, there was still much more to do, following the Parsons Green station incident in September.
"Random acts of violence and episodic occurrences have increased dramatically in recent years," Dawn Puro, senior vice president at global insurer
Ironshore
, told
Insurance Business
last month. "Any public, open space presents vulnerability and could be a target in the world we live in today."
She said public entities and higher education institutions – which have become increasingly vulnerable to random acts of violence – need to think more about the risk management tools they are employing, as well as the risk transfer products they are purchasing.
Related stories:
Men arrested following tube terror attack face further detention
Terror threat unlikely to end soon, says ex-MI5 chief