Aston Lark Ireland welcomes second acquisition of 2022 | Insurance Business UK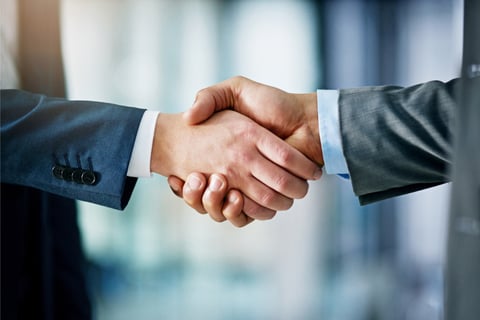 Aston Lark Ireland has today moved one step closer to CEO Robert Kennedy's stated ambition of becoming the "broker of choice" in the Irish market. Announcing its second acquisition of 2022, Aston Lark Ireland is welcoming the specialist insurance broker J.F. Dunne Insurances Ltd. to the group.
Kildare-based J.F. Dunne Insurances, which was established in 1977, was founded and developed by John Dunne alongside his wife Anita, with son Carlos joining in 2000 and taking over as CEO in 2014 and daughter Arianne joining in 2010, becoming COO in 2021. The leadership team is rounded out by long-serving senior executives Colm Devitt and Philip Kenny, who have over 60 years in the broking between them.
J.F. Dunne Insurances boasts a team of 22, Aston Lark Ireland noted in a Press release, as well as a reputation for service excellence and client care. Its specialisms include a nationwide bus and coach scheme, the first group motor scheme developed in the country, over 50's motor and home insurance products (Caoga) as well as a pupil personal accident policy for schools.
The J.F. Dunne Insurances name and brand will be maintained, and all employees will also remain under the leadership of the existing management team.
Commenting on the deal, Kennedy, said J.F. Dunne Insurances is "a fantastic business with a high calibre team of insurance professionals". He added that the team's reputation for the strength and depth of their insurance expertise and commitment to delivering excellent client service is well deserved.
"We are proud of the specialist knowledge we have in our growing team," Kennedy said, "and the addition of J.F. Dunne Insurances strengthens and broadens our capabilities into new areas, which will only be further enhanced as part of Howden.
"Given our shared client-orientated approach and company culture, I believe that this is an excellent fit for us both. I'm delighted to welcome Carlos, Arianne, Colm, Philip and the whole team to the Aston Lark family."
CEO Carlos Dunne highlighted his long-standing relationship with Kennedy and how Aston Lark Ireland's emphasis on customer support and relationship development appealed to the J.F. Dunne Insurances team from the beginning of their conversations. Becoming a part of a larger organisation like Aston Lark widens the range of services and products the firm can offer its clients, he said, and opens new avenues and markets for the team.
"With the Howden acquisition of the Aston Lark group coming amid our negotiations, we were satisfied to continue our talks after looking into their reputation, track record and how their business had developed and grown," Dunne said. "We look forward to becoming an integral and valuable part of the overall Howden business and working closely with Robert, CFO Mark Nolan and the rest of the team in Aston Lark."
Commenting on a LinkedIn post announcing the acquisition, Aston Lark group CEO Peter Blanc added that he was "delighted to see Aston Lark Ireland continuing to grow from strength to strength. The team at JF Dunne Insurances Ltd have built the leading bus and coach insurance broking business in Ireland and we're delighted to welcome them to the team!"