Aston Lark snaps up Philip Williams & Company | Insurance Business UK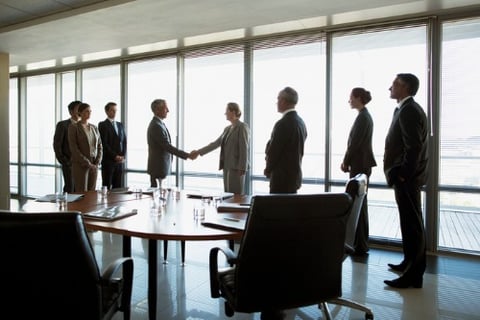 The Chartered insurance broking group Aston Lark, which is due to become part of Howden, has today announced its acquisition of Philip Williams & Company (PW&C). Established in 1975 in Stockton Heath, Warrington, PW&C operates a team of over 30 people and has become a leading provider of group insurance schemes to the Police Federations and other law enforcement agencies in the UK.
Commenting on the acquisition, Peter Blanc, Aston Lark's group CEO, noted that the firm is passionate about specialisms and always aims to hold a leading position in its chosen specialist areas. PW&C has "an amazing pedigree" and lasting reputation in its chosen field, he said, and now with its access to an even wider range of group expertise and relationships, Aston Lark is confident it can help the business accelerate growth and broaden its span of influence.
"And most importantly," he added, "the cultural fit is excellent - the business comes with a fantastic team, wanting to do the very best for their clients."
Philip Williams, chair and founder of PW&C said he couldn't have hoped for a better long-term partner to grow the business and enhance the service it already provides to clients.
Steven Williams, MD of PW&C said: "We have been very selective about the right home for the company and Aston Lark was selected as the perfect partner, with shared ethics and ideology towards providing the best customer service and range of products to our clients. We are very much looking forward to building the business going forward, with the additional resources and expertise that the Aston Lark group can bring to the table."