Clyde & Co, BLM reveal merger discussions | Insurance Business UK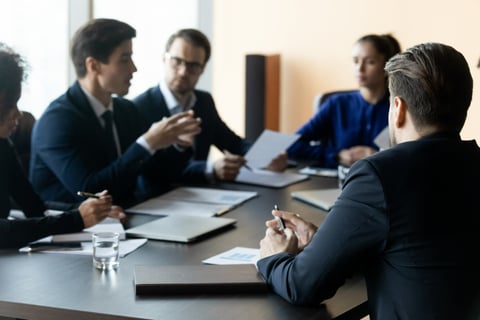 "Undeniable" is how BLM describes its strategic and commercial compatibility with Clyde & Co, as the two insurance law firms disclose that they are looking to merge.
A spokesperson for London-headquartered global firm Clyde & Co was cited by Legal Business as stating: "We can confirm that Clyde & Co is in discussions about a merger with BLM. As the world's leading insurance law firm, we are always looking to grow for the benefit of our clients.
"We have long sought to significantly increase the scale of our casualty insurance practice in the UK so that we can provide the full scope of services, technology, data analytics, and innovation that clients in this dynamic part of the insurance market require."
With more than 50 offices across six continents, Clyde & Co services clients not only in insurance but also in the transport, energy, infrastructure, and trade & commodities sectors. BLM, meanwhile, is an insurance risk and commercial law firm operating across the UK and Ireland, as well as overseas.
Lifting the lid on the progress of the talks, a BLM spokesperson, as quoted by Legal Business, noted: "Following detailed discussions and a period of due diligence, BLM and Clyde & Co partners will vote on a proposed merger of the two organisations.
"The executive board set strategic objectives around how best to grow the firm and secure our status as a market-leading, innovative, and full-service law firm across the UK, Ireland, and internationally. We believe that a potential combination with Clyde & Co would provide us with the growth needed to develop our business."
Partners of both firms will decide whether or not it's in the best interests of colleagues, clients, and the wider businesses to go ahead with the union.
"The strategic and commercial compatibility of the two firms is undeniable," asserted BLM, which reportedly stands to lose its name in the process. "We are both dominant in risk and insurance, and our respective businesses complement each other.
"While Clyde & Co is a global business, we both have an extremely strong presence in the insurance sector in the UK and Ireland. Clyde & Co also boasts a strong offering in business and advisory services."
Meanwhile Clyde & Co considers moves such as the proposed merger as "the best way" to realise its ambitions.
The firm's spokesperson added: "BLM is a firm we have long admired, and we believe a merger can be formed on the basis of our complementary client rosters and our shared focus on quality... As this merger is not yet finalised, it would be inappropriate to comment further at this stage."
No financial terms were revealed, while further information is expected to emerge post-voting. According to The Law Society Gazette, merging BLM with Clyde & Co would mean a combined annual turnover worth around £733 million.