Commons chamber debate on LV= demutualisation set | Insurance Business UK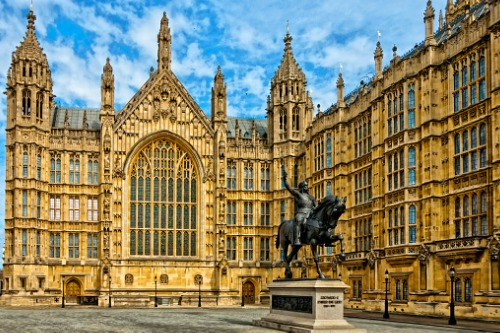 Gareth Thomas MP, who chairs the All-Party Parliamentary Group (APPG) for Mutuals, is holding the "Demutualisation of Liverpool Victoria" adjournment debate at the House of Commons chamber on September 15.
The Labour (Co-op) MP for Harrow West has been a vocal critic of Liverpool Victoria Financial Services Limited's (LV=) pending sale to private investment firm Bain Capital Credit LP. The APPG has also written to the likes of the Prudential Regulation Authority (PRA) and the Financial Conduct Authority (FCA) on the matter.
In a tweet last week, Thomas posed this question: "What has the board of LV= done with the £1 billion they raised from the sale of their general insurance business to Allianz in January 2020?" The APPG chair has put forward the same query in a letter to Charles Counsell, chief executive of The Pensions Regulator (TPR).
"Has any of this money been invested in the staff pension fund to meet future obligations," Co-op News quoted the MP as saying in his letter to Counsell, "or is it being held back to fund windfall payments for loss of ownership rights to help persuade the customer/owners of Liverpool Victoria to vote for the demutualisation and sale to Bain? Or is it being held back for some other purpose?"
Read more: LV=: "We simply can't make it work any longer"
Additionally, Thomas is asking TPR's views in relation to the savings, retirement, and protection group's move away from its friendly society roots.
Earlier this year, LV= stated: "Mutuality has served us well for many years, but we simply can't make it work any longer for our business model given the scale of additional investment that would be required and time required to deliver growth."
The life insurer will stop being a mutual when the £530 million Bain Capital deal crosses the finish line. In February, LV= held a virtual members-only event to respond to questions surrounding the proposed takeover.
"According to the Treasury Ministers, we expect both the FCA and the PRA to begin formal consideration of the sale to Bain Capital around October," Thomas, meanwhile, wrote in a previous update. "There will still also have to be a vote of members; if the majority of members reject the deal, then we understand that is decisive."