HDI Global to take full ownership of specialty lines JV | Insurance Business UK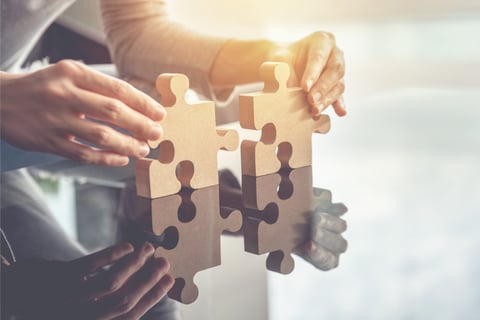 HDI Global Specialty SE, the specialty lines joint venture between sister companies Hannover Re and HDI Global SE, will become fully owned by the latter at the end of the year.
For an undisclosed sum and effective from December 31, HDI Global has acquired Hannover Re's 49.8% stake in HDI Global Specialty SE. Once in effect, the deal will see HDI Global hold 100% of the shares of the specialty lines insurer.
"With our acquisition of the remaining shares," said HDI Global chief executive Dr Edgar Puls, "we are another step closer to achieving our goal of building one of the best and most profitable specialty insurers on the world market.
"Going forward, as the sole shareholder of HDI Global Specialty, we will be better able to act on our opportunities in this promising market than was previously the case. Among other things, we will be very flexible in our ability to decide on potential M&A (mergers and acquisitions) projects and take appropriate action."
Fellow Talanx Group firm Hannover Re, meanwhile, will have previously committed risk capital freed up, which it can use to grow the company's core reinsurance business. The reinsurer, though, won't be saying goodbye to HDI Global Specialty entirely.
"Under our cooperation agreement we shall continue to support HDI Global Specialty with our expertise as a long-term reinsurance partner, which also means that we can still share substantially in the growth of the portfolio through our participation in the reinsurance programme," noted Hannover Re CEO Jean-Jacques Henchoz.
As a result of the shares takeover, HDI Global Specialty chief executive Ralph Beutter will become an HDI Global management board member in the New Year, in charge of specialty.
Also joining the management board come January is Claire McDonald, HDI Global's managing director for the UK and Ireland. She will become chief underwriting officer for the property, engineering, and marine portfolios, as well as HDI Risk Consulting.
McDonald's replacement at the helm of HDI Global UK and Ireland will be named in due course.
Additionally, other members of the HDI Global management board will also see changes in their remit, while Yves Betz – who supervisory board chair Torsten Leue said "made a considerable contribution to growing the profitability of the international business" – leaves to take up a new opportunity outside Talanx.