How did ABL Group's giant WTW deal come about? | Insurance Business UK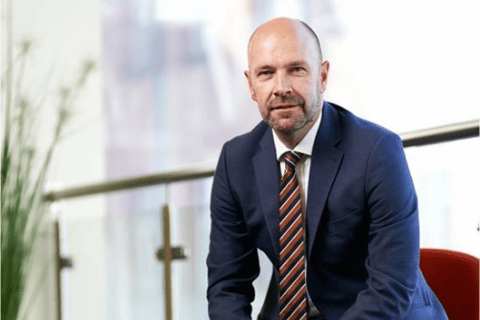 "All the stars aligned" to make the recent deal between GRP's Northern Ireland broker ABL Group and Willis Towers Watson (WTW) come together so well, according to ABL Group's CEO Maurice Boyd (pictured). Upon completion, the transaction will see WTW's commercial risk and broking business in Northern Ireland integrate into ABL, with all the WTW staff involved with the £57 million portfolio set to follow suit.
Read more: GRP's Northern Ireland brokerage enters major agreement for WTW assets
Boyd noted that that the process came together quite naturally as WTW was looking to make some strategic adjustments and he was personally very interested when the opportunity became available. Three decades of broking in Northern Ireland had granted him a keen insight into the key players in the marketplace, he said, and WTW certainly is one of those players, as a business with the well-earned reputation of a strong client book, high-quality and professional staff, and great retention.
"It excited me straight away to have the opportunity to be involved with that and as it really mirrors our business at ABL because we have all those attributes as well. So, the two businesses mirror each closely which meant the opportunity to bring them both together was a very exciting one," he said. "And the thing is that we do share similar values and the ultimate beneficiary of that will be our clients. It's really important to note that there will be no detriment to any clients - in fact, it will be the opposite, as it will be an improved picture for them going forward, which is so important to me."
Read more: ABL Group welcomes executive director
The deal is very much a good news story, Boyd noted as it is a growth sale, not a cost-cutting venture and the jobs of everybody on both sides of the transaction are secure. Looking at what this means for both now (circa) 170-strong team, he highlighted that this is an opportunity for a "new beginning" for everybody. Neither ABL's nor WTW's existing Northern Ireland premises would be ideal for this significant staffing pool, he said, which has given him and his team the opportunity to source new premises for the combined operation.
"With six years of acquisitions behind us [as part of GRP], we are good at onboarding," he said. "We know how to do it well and how to look after our people. We know why it's so important to make sure that onboarding happens as smoothly as possible because, in any such deal, you want to make sure there's no detriment and only upsides for your clients as a result of the transaction and that's what we focus on."
The deal has pushed ABL's total GWP through the £100 million GWP barrier and given it a leading market position in the Northern Ireland broking space, something Boyd and his team are determined to capitalise on. The ambition is there, he said, and it's shared across the ABL team and the incoming WTW team, and it will continue to centre on a combination of both organic and acquisitive growth.
Organic growth underpins the development of the business, he said, and remains the key measure of how successful ABL is in creating and retaining strong customer relationships and providing excellent client outcomes. Meanwhile, acquisitions are done on a strategic basis for a variety of reasons and while the WTW deal is one of significant scale, it's not the end of the line for ABL's deal-making ambitions and the firm remains open to any new opportunities that spring up.
"But it's not about growth for growth's sake," he said. "It's nice to be big as it gives us a really solid foundation and will assist us going forward but we need to make sure our growth continues on the same lines that it has done to date, by being controlled and being strategically mapped out. Further growth will be along those lines and will be measured and controlled."
ABL's growth objectives have been supported all the way by GRP, Boyd noted, whom the firm first linked up with in 2015. When that acquisition occurred, he said, GRP's executive team clearly outlined how they saw the GRP model working in terms of assisting ABL as a business. This went beyond day-to-day assistance in terms of strategic plans, human resources and insurance products to include support from an acquisition perspective. That vision, which was first outlined to his team six years ago, has absolutely been delivered, he said, and the partnership between GRP and ABL has been a true success story – with both sides supporting and strengthening the other.
"And now with this latest deal, we're just absolutely thrilled with it," he said. "It's a real deal of scale for our business locally and we're delighted to get it concluded and out there, so we can get moving on joining the two businesses up in the near future. We're really excited about it."
Editor's Note: The GRP/ABL deal for WTW's assets is completely separate from the Aon-WTW deal and is not affected by the collapse announced yesterday.