Movo Partnership completes hat-trick of acquisitions | Insurance Business UK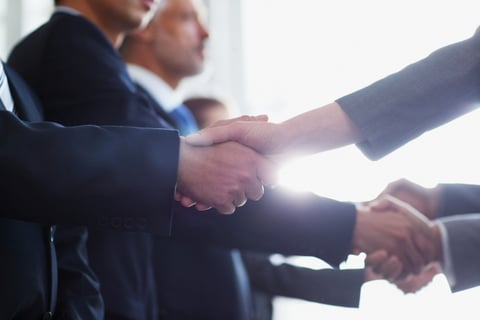 Movo Investment Group Ltd, the parent company of the Movo Partnership network (Movo), has today revealed its completion of the acquisition of three commercial brokers - Chiltern Insurance Group in Reading, FLS General in Essex, and Kidd Insurance in West Lothian. The businesses have joined the group and network.
In a Press release, Movo noted that the deals signify three varying exit routes for SME brokers who are committed to protecting their staff while securing the future of their businesses, without having to sell to a consolidator. Combined, the deals bring an additional nine staff and £4.7 million GWP into the network.
Movo joined with the existing directors at Chiltern to facilitate an MBO which will see Chiltern's MD Stephen Wallace-Madeley remain as MD under its new ownership.
Commenting on the deal, Wallace-Madeley said: "We are very excited to join the Movo Group, before deciding on a partner, we looked far and wide and felt that the core values that Movo have fit in best with what we are trying to achieve, which is to respect the role of independent insurance brokerages in the community."
Meanwhile, effective from January 01, 2022, FLS General now trades as Movo Colchester, a move that will see its MD retain a one-day-a-month consultancy position, allowing him to semi-retire while retaining an interest in the family business.
Kidd Insurance, which was previously an AR of Momentum, will retain its brand name. Movo noted that per the terms of the deal, over a period of time its staff can themselves become shareholders if they choose.
MD of Movo Lee Cheesbrough also commented on the hat-trick of acquisitions and said the network is delighted to have completed its purchase of these three very different but excellent businesses which each have their own strategic priorities. Movo is committed to ensuring small independent brokers survive and thrive, he said, and giving opportunities to brokers looking for a way of growing their business without selling to consolidators.
"We give [those brokers] real options and an ideal home," he said. "We will help them to grow and to compete in today's market – our success is built on their success. We're delighted to welcome Chilton, FLS General and Kidd Insurance to the Movo network family and look forward to growing their businesses together."
Since launching in 2019, Movo has exceeded its targets – looking after 52 AR broker members, 30 staff and writing in excess of £40 million GWP. The network expects to reach 75 broker members and £65 million GWP in 2022.