NFP UK&I MD on navigating the "day one" of insurance M&A | Insurance Business UK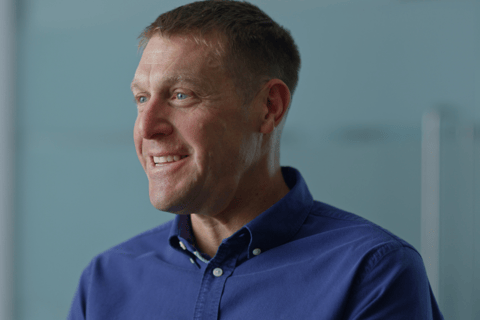 "Focus on the day one."
As a long-standing broking professional whose two decades in the insurance market have seen him negotiate both sides of the M&A fence, John Paul Allcock (pictured), UK and Ireland MD at NFP has some quality advice for those brokers considering taking the plunge of selling their businesses.
"I sold my business [the then-called Linkfield Corporate Solutions] six years ago to NFP, so I can speak from both sides," he said. "And from being on the other side, I think a lot of this is about what you want post-acquisition, that is really important. When we start speaking to prospective sellers, we're very upfront about what this will look like post-acquisition – on that Monday morning day one, when you get up and you've sold your brokerage.
"I think that day is very important and we [at NFP] are all very conscious of that because we've all been there. All of our management team have been on the other side of the transaction. We know how important that day one is, and how it's really important that you feel like part of the business, and like you've got a say in the business. And that's a key message for me about why to consider NFP – just because of what it looks like post-deal."
NFP's UK & Ireland team have made headlines in recent months, expanding across the Irish market with a handful of acquisitions, and most recently swooping for the Staffordshire-based Bentley Insurance Services. Touching on the Bentley acquisition, he noted that it came about in a similar fashion to all NFP's deals to date – with a culture-first ethos at its core.
Read more: NFP swoops for Bentley Insurance Services
Allcock had known Bentley and its MD Mike Rostron for several years - an association that gave him a healthy respect for the reputation the brokerage commands across the market. When the opportunity to acquire the business came about, several factors drew the attention and interest of NFP, not least Bentley's emphasis on being people-first and its long-term-orientated approach to client relationships.
The Bentley deal is a strong example of a mutually beneficial partnership, he said, with NFP able to offer its team new facilities, new capacity and a bit more structure around things like financing and compliance and HR.
In addition, he said, NFP operates across a range of specialisms including benefits, wealth management and consulting so the deal offers Bentley's existing clients access to a much broader range of services than they enjoyed before. Meanwhile, Bentley brings its fantastic insurance people and management, and a variety of fantastic relationships to the table – as well as a key geographic positioning for NFP.
"One thing that we're very good at is that kind of size," he said. "They're about £10 million gross written premium and we seem to be able to offer something that's really attractive to sellers of that size and above. We like [those sellers] to stay on, we like them to be part of the senior management, and we can add instant benefits to their top line and revenue…
"What we do when we acquire a business, is just give these leaders more tools to do their jobs. They're all good at business, they're all good at being leaders, and they're all good insurance brokers. That's why we bought them in the first place… We trust people to do their jobs and it's a good model. And it does take time and a lot of investment in people – in training and making them feel worthwhile and letting them do what they do best. That sense of responsibility is a huge thing."
Read more: NFP continues Ireland expansion with ReSure swoop
Allcock highlighted that when he sold his business, it was from a place of knowing that he and his team had more that they wanted to do and to give, and with the ambition of being part of a larger organisation with more buying power, more capacity and more facilities. Brokers in that position have still got the energy and the desire to grow their business and look after their clients, he said, and they want to capitalise on any opportunity that will allow them to do just that. It's that combination of energy and enthusiasm that the NFP team is looking for.
"We have a bit of an ethos, which comes out of the New York M&A team, that when we have our first meeting with a possible acquisition – if they start speaking about 'what's in it for our staff and our clients if we do join NFP?', then it's a [perfect business for us," he said. "That is so important – those questions.
"What will happen to our staff? Will they get more opportunities for promotions in the bigger group? What's new for our clients? Can you get them access to more services? Can you get them bigger and better deals and customer service? Once you talk about those things – we know you're a business we'd like to talk to more."
As a broking giant, NFP is a well-known group across North America with some 6,500 staff but Allcock is seeing the recognition of the brand develop across the UK & Ireland – particularly its reputation as a "friendly acquirer", offering something a little bit different to the consolidators. Every company bought by his team has now got more staff than it did when they were bought, he said, because value-add rather than cost-cutting is at the heart of NFP's growth strategy.
"We are strategically acquiring brokers and good individuals and teams of people," he said. "We have got a few more acquisitions in the pipeline but they'll probably be for 2023 now. And it's really exciting because every acquisition that we do always brings something new to the table. We've got no desire to be the biggest insurance broker in the UK but we do think we are up there with the best. So, we're not growing just for the sake of growing."