PIB Group acquires Emprocom for risk management unit | Insurance Business UK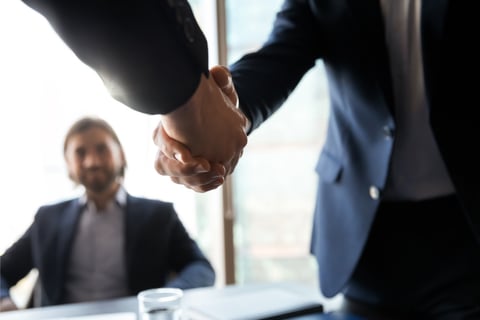 Lincolnshire-based safety consultancy services provider Emprocom Ltd has joined the risk management division of PIB Group.
"This is an exciting step for Emprocom as we become part of PIB Group," declared Emprocom director Carl Gryniewicz, who will be working closely with PIB Risk Management managing director Adrian Robinson. "Joining a like-minded organisation with a similar ethos and culture was an important characteristic in selecting a new home for our future.
"We were attracted to PIB because of their stability as well as a good alignment in long-term visions, customer focus, and pride in achieving true satisfaction in helping clients. We look forward to the many opportunities ahead to leverage the expertise and scale of PIB, and also bringing our complementary skills to the ongoing success of the PIB Risk Management division."
Including Emprocom, the risk management unit will now be manned by more than 100 people.
Commenting on the acquisition, financial terms of which were not disclosed, Robinson said: "I have deep respect for Carl and his talented team, and I'm absolutely delighted to give them all a warm welcome to PIB Group. Their knowledge, expertise, and passion for servicing clients will be a real credit to us.
"It's very exciting to be able to join forces and work together along with our existing colleagues to continue building our market-leading risk management proposition. The team's presence in the East Midlands will give an extra boost to our regional footprint and expand our client base, while providing them with access to an even broader range of products and services across our PIB Group family."
Emprocom's offerings include construction design and management, construction safety consultancy, appointed person service, training courses, fire risk assessments, and general safety consultancy services. The firm has been trading since 2008.
The new transaction comes hot on the heels of PIB Group's recently agreed-upon swoop for Jigsaw Insurance Services.