What's happening with insurance M&A deals? | Insurance Business UK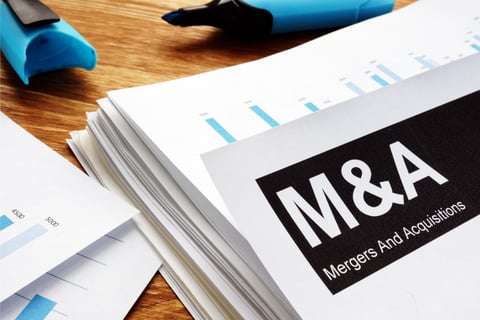 According to a new report from FTI Consulting, European insurance M&A deals for 2022 have reached an all-time high, despite the multiple challenges faced this year.
FTI Consulting's European Insurance M&A Barometer: Q3 2022 Update noted that there had been 292 European M&A deals so far this year, compared to 280 in Q1-Q3 2021 and 190 during the same period in 2020. The consulting firm observed that this increase in M&A deals comes as investors "pursue opportunities to use unspent capital despite geopolitical tensions, economic turmoil, and the rising cost of debt financing."
It was also mentioned in the report that the record number of deals is surprising despite transactions across Europe declining slightly in Q3 2022 to 76, compared to 78 in Q3 2021.
"Despite challenging market conditions and macroeconomic uncertainties, insurance intermediaries continue to face competitive auction processes and valuation multiples remain elevated, demonstrating the resilience of this sector," said FTI Consulting global insurance services practice associate partner André Frazão.
Other key findings of the report include:
Most of the transactions were made by broker consolidators with private equity backing; 37 such transactions were announced during Q3 2022, compared to 35 in Q3 2021.
For Q3 2022, 39 acquisitions were made by PE-backed portfolio companies and 12 directly by PE funds.
Strategic buyers accounted for a third of all transactions across Europe, from being around half of all transactions in Q2.
The UK and Ireland continue to lead Europe for insurance M&A, making up 40% of all deals.
M&A activity increased in France, Iberia, and the DACH region (Germany, Austria and Switzerland) over the last quarter.
US private equity firms continue to show an interest in the European brokerage and services sector; 10 of Q3's deals had US-based bidders; FTI suggests a strong dollar may encourage further US takeovers.
"With the ongoing inflation threat, rising interest rates could present a headwind to the buyouts market, with debt financing becoming more expensive, suggesting that valuations and deal activity may decrease in the coming quarters," Frazão commented.