Travelers reveals what's making waves across the marine insurance market | Insurance Business UK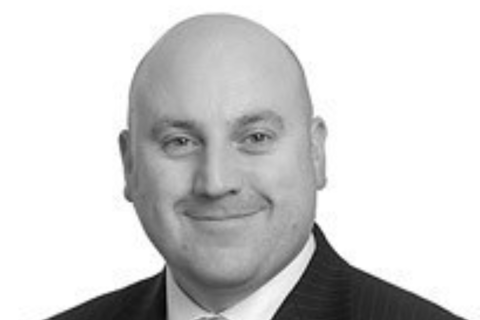 Early in a marine insurance career that has spanned three decades and wave upon wave of market upheaval, Stephen Smyth (pictured), managing senior underwriter for Travelers Europe, was imparted with the key to understanding the market by a former employer – that, regardless of the market cycle, conditions are always good because there are always opportunities.
That's not to say it's a market without its challenges, he noted, and certainly the marine insurance space is facing high headwinds at the moment, driven by a variety of factors. The market has seen a substantial change recently, with several lines in remediation, including cargo which has seen high-value losses this year.
"The Felicity Ace fire was one such example, which was a car carrier with 4,000 vehicles on board – including Porsches, Bentleys and Audis," he said. "There was a fire on board the vessel that is believed to have been caused by a lithium-ion battery. So, that's causing concern because it's one of several losses believed to have involved lithium-ion batteries in electric vehicles."
Then on the marine trade side of the equation, Smyth highlighted that rebuilding costs are a key challenge buffeting the sector as the cost of materials is increasing across the board. He and his team are therefore actively working with clients and brokers alike to ensure their sums insured are adequate. To give a flavour of those changing costs, he said, structural steel is up some 80% year-on-year, while timber is up 40% on last year.
Read more: Travelers Europe on why the claims process cannot operate in a silo
"From a freight liability perspective, it's all about supply chain," he said. "Over the past few years, we've witnessed several supply chain disruptions, both physical and non-physical. When something happens in any part of the world it can cause a ripple effect on world trade and the supply chain.
"For example, the port of Shanghai recently went into lockdown for a period of time because of a COVID outbreak. And that increased the number of vessels at berth (waiting for port entry) by 34%. We're seeing lots of delays at port. We're still seeing a shortage of containers and still seeing supply chain disruption across the piece."
Looking at the ports and terminals piece, the main challenge is also very much around rebuild values, though there is growing concentration on concerns surrounding the storage of ammonium nitrate following several high-profile explosions. This is all playing against a backdrop that includes considerations such as mis-declared cargo and cargo theft, he said, so there are a lot of factors fighting for attention in the marine insurance market right now.
"But the fact is that this is what we're here for as an insurer, to take those sorts of risks off of our clients' balance sheets and take them on, so we can support our clients in the operation of their businesses," he said. "I do think that, on occasions, insurance is undervalued as people don't see the aftermath. People talk a lot about pricing, but for me, not enough about claims performance. And the ability to pay claims is vitally important, as an insurer."
Given all the turmoil in the market right now, it's understandable that having the best value insurance solution is paramount to simply having the best price. Of course, price is important, Smyth said, but clients also need to ensure they're working with an insurer who is committed to their success and who has the required expertise to support them in their insurance programme.
"This is where the role of the broker is so critical," he said. "Our view is to work with our brokers and our clients to develop a risk programme that looks at their exposures, analyses those exposures and makes sure they are adequately covered… It very much has to be a tripartite relationship between us, the broker and the client."
Read more: WTW reveals cyber coverage for ports and terminals
Looking at how the changes sweeping the marine insurance market are impacting brokers, Smyth highlighted the role that having a great wealth of claims data and experience plays in the success of Travelers' broker partners. From his perspective, he said, brokers are very adept at navigating market challenges and knowing when, where and how to best support their clients. The real challenge brokers face is when there's a breakdown in communication between an insurer and themselves on a specific client due to a change of risk appetite.
"That's where I do sympathise with brokers," he said. "Because sometimes those changes can happen very quickly. What we've always prided ourselves on at Travelers is being consistent and being committed to the market and our clients, so as not to deliver any shocks. I can't speak for all brokers, but I think generally they don't mind if they have to deliver a difficult message as long as they are told about that as soon as possible."
Travelers is committed to its broker partnerships, Smyth said, and as a marine insurance veteran himself, he has seen over the course of his career that the key to a successful broker-underwriter relationship is collaboration. There are challenges for underwriters, for brokers and for clients alike but it is by working together and keeping all lines of communication clear that these challenges can be faced and mitigated.
"Open, regular communication is what allows us to address those together," he said. "Because we're in an industry where we can't succeed without one another… So my advice to brokers is to stay close to the underwriters you trust - and let's work together."