Aston Lark acquires Allegiance Insure | Insurance Business UK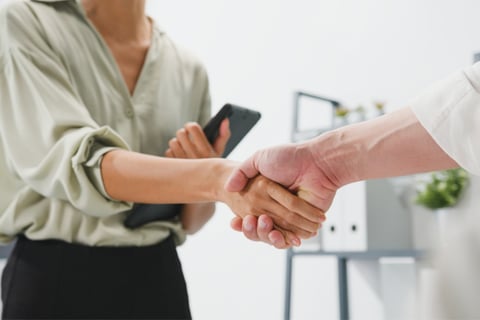 Howden company Aston Lark has acquired independently owned broking company Allegiance Insure.
Established by Charles Wintour in 2015, Allegiance Insure is a London-based company specialising in financial lines insurance. It has developed specialist fraud insurance for short-term lenders and has established close working relationships with its clients, most of whom it has served for many years.
As part of the acquisition, Allegiance Insure managing director Charles Wintour and the rest of the team will join Aston Lark and Howden.
"Our clients and staff are our primary consideration. Aston Lark has a first-rate reputation for client service and shares our values. I am delighted we have been able to partner with Aston Lark and the Howden Group to allow us to broaden our client offering and provide our staff with further career development opportunities," Wintour said.
Aston Lark Group CEO welcomes Allegiance Insure team
Aston Lark Group CEO Peter Blanc said the Allegiance Insure team's expertise will strengthen Aston Lark's capabilities in the London market.
"I'm delighted that Charles and his team have decided to join forces with Aston Lark," he said. "We are excited by the opportunity to grow [Allegiance Insure's] scheme, which offers fraud protection to lenders. It's an innovative product with huge potential.
"As ever, cultural fit was the prime driver, and I know that Charles and his team will find Aston Lark and Howden to be a great forever home."
The acquisition follows Aston Lark's expansion of its UK footprint by opening two regional offices.