Broking group president on the key to a successful M&A model | Insurance Business UK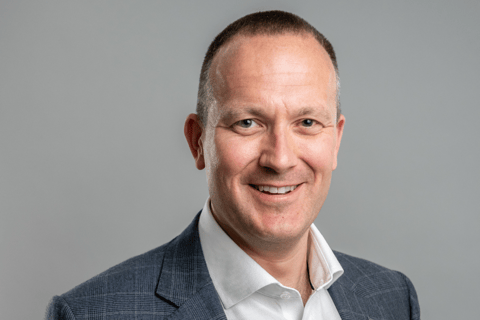 Alignment – of geography, of specialism and most critically, of culture – is the common thread connecting every M&A deal completed by the fast-growing global insurance broker, Acrisure. This emphasis on alignment was epitomised by the firm's recent acquisition of Glasgow-based Affinity Brokers Limited (Affinity) – its 11th transaction in the UK market.
Discussing how the deal came about, Mark McIlquham (pictured), president of Acrisure UK Retail, highlighted the firm's emphasis on spending time with great brokers that organically fit its acquisitive model. Affinity was a natural fit for a variety of reasons, he said, not least that it is a very tech-enabled business with a strong embedded affinity proposition and system that is complementary to Acrisure's existing digital affinity business.
"Secondly, they are a specie broker. They do a lot in the jewellers' block insurance space which augments what we've got from a product and specialism perspective," he said. "Thirdly, we wanted to get the right business in Scotland as we didn't have an Acrisure partner in Scotland. So this gets us into another important geography."
Broker exit options – how Acrisure has set itself apart
McIlquham noted that the natural alignment between Acrisure and Affinity became clear during early conversations with the latter's team, which includes founders Scott Meechan and Yvonne McKnight who will continue to lead the business. Affinity had several exit options, he said, but the team was excited by the prospect of retaining a degree of independence and leveraging cross-selling opportunities with Acrisure's existing businesses.
"Now there's a good opportunity for them to take their tech into the US as well, with their embedded affinity proposition," he said. "So, we really found each other. And the really important thing about this deal is that Scott and Yvonne are so culturally aligned with Acrisure. They're ambitious, they're keen for their business to grow and they know we can help take the business to the next level."
Building a 'community' of insurance brokers
Critical to the success of Acrisure's M&A model is hitting the ground running, he added, and already plans are in place to leverage the opportunities the group can create across its network of businesses.
"We're very thoughtful about how we embed new businesses with the existing Acrisure partners," he said. "We want our businesses to be complementary to each other without competing with each other. And when you look at some of the more traditional commercial brokers we've bought and you combine those with the likes of Affinity and their tech propositions, it just enables all of our businesses to deliver different things for their clients."
Acrisure's ambition is to embed a true partnership approach across its businesses, McIlquham said, with acquired firms interconnected without being integrated. It's about creating a community of complementary businesses that can cross-sell with each other on the strong foundation provided by Acrisure's support infrastructure around compliance, regulatory and insurer relationships. It has to be a best-of-both-worlds offering, he said, where businesses get the most out of Acrisure's partnership model while retaining their independence.
What's on the agenda for Acrisure in 2023?
There are several key areas of focus defining the fintech group's agenda in 2023 – with its digitation and data remaining critical to its evolution. In the US, Acrisure has a system called Acrivision, he said, which brings together all the data across the businesses the group owns and now the team is rolling out Acrivision across the UK. This will allow it to further support cross-selling opportunities, identify insurers it is currently underweight with and create better customer outcomes.
"Secondly, it's about building on the community that we've already created," he said. "We refer to the businesses that we've bought as Acrisure partners and partners work together. They cross-sell, they work in tandem with each other and so it's important that our partners spend time with each other, and have the opportunity to interconnect and communicate with each other…
"The next thing I would say is about properly standing up our infrastructure. The businesses we've bought bring infrastructure with them and, obviously, Acrisure already owned a number of businesses in the UK - so we already had a degree of presence and infrastructure here. But it's about taking that to the next level. So we are spending time getting the right infrastructure in place, doing central insurer deals and properly marketing our MGAs to our businesses."
Also on the agenda is the ambition to offer out some of Acrisure's services to brokers that are not Acrisure partners, McIlquham said. So, the team is exploring the opportunity to create an ecosystem of brokers aligned to the Acrisure proposition without necessarily being part of the group.
M&A activity – what Acrisure is looking for
Of course, as a high acquisition broker, M&A activity remains firmly on the agenda for 2023, and McIlquham noted that the firm has a steady pipeline of brokers looking to join Acrisure and leverage its support services to get to the next level of growth. In addition, he said, the businesses Acrisure has bought are now well-placed to make their own acquisitions based on that same ethos of alignment.
In terms of M&A opportunities, Acrisure itself is looking for a good mix of opportunities. Regional considerations remain, and having bought several businesses in the Midlands and the South, the group is looking to branch out further in the North where it has only made one deal to date. Acrisure is developing a nice geographical spread in the UK, but it's not about putting flags in every county, he said. Rather it's about finding the right fit – and if it happens to be in the right location, then that's even better.
"On the specialism side, we've now got a nice suite of complementary MGAs and a number of really nice schemes in our businesses," he said. "A lot of our businesses have brought in some great specialisms… So, for us, it is about making sure that we are developing some really good schemes that give really good customer outcomes.
"And for some of those schemes that have been analogue in nature historically, Affinity gives us the opportunity to digitise those schemes and give even better outcomes to customers. So, yes, we're very open-minded about businesses that are either geographically complementary, or complementary by specialism to what we've got already."
What are your thoughts on Acrisure's M&A model? Please feel free to share your comments below.