FCA outlines revised proposals for new consumer duty – industry reacts | Insurance Business UK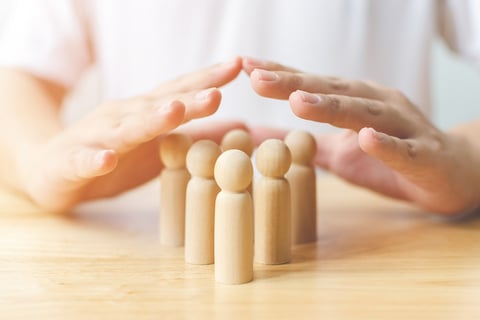 The Financial Conduct Authority (FCA) has published a 191-page consultation paper detailing the regulator's revised proposals for a new consumer duty aimed at driving a 'fundamental shift' in the mindset of companies.
"We want to see a higher level of consumer protection in retail financial markets, where firms compete vigorously in the interests of consumers," stated the FCA in the document, which also outlines the watchdog's analysis of the feedback it gathered following the release of initial proposals earlier this year.
The regulator said: "We also want to drive a healthy and successful financial services system in which firms can thrive and consumers can make informed choices about financial products and services.
"We see a range of good practice by firms in retail sectors, with firms innovating to meet the needs of consumers. However, we also see that firms are not consistently and sufficiently prioritising good consumer outcomes. This causes consumer harm and erodes consumer trust."
According to the FCA, the consumer duty will explicitly set a higher standard of care in all retail markets. Among other things, it will also extend rules focussed on product governance and fair value across all sectors.
Commenting on the latest consultation, Hargreaves Lansdown government affairs and public policy head Anne Fairweather said in statement sent to Insurance Business: "The FCA is right to zero in on the responsibility that the financial sector has in supporting consumers in their consultation on a new consumer duty. This new approach, focussed on consumer outcomes, is very welcome.
"An ambitious deadline of April 2023 has been set but, paired with the iterative approach they've outlined in [the] announcement, there should be time to iron out wrinkles in the framework. As always with wide-ranging reform, this will prove contentious in some quarters, especially with headline costs up to £2.4 billion being quoted."
It was indicated in the consultation paper that the implementation period will start after the publication of final rules and end on April 30, 2023. The FCA expects to confirm any final rules by the end of July next year. The consultation, meanwhile, will be open until February 15, 2022.
For Fairweather, though, there's a "missed opportunity" when considering the benefits of greater personalisation in communications.
"The power of data hasn't yet been fully harnessed here – more could be done to support consumer understanding," she asserted. "The advice/guidance boundary gets in the way of our ability to engage our clients using targeted messaging and guiding them to better outcomes.
"The consumer duty offers the opportunity to look beyond the current, rigid advice boundary and instead judge the value firms provide based on the outcomes they drive for consumers. We'll continue to make the case for the benefits that more personalised guidance could bring to the millions who are left unadvised in the current system."
Also quick to respond was the Chartered Insurance Institute (CII), whose chief executive, Sian Fisher, has expressed her support.
The Insurance Business columnist commented: "The FCA is being crystal clear: they want the profession to innovate to address the unmet needs of consumers. The regulator's findings support those of our public trust index – failure to address this erodes consumer trust in the profession.
"We fully support cultural change that enables consumers to make informed and timely decisions, receive satisfactory support from providers, and take action to address their needs."
As highlighted by the FCA, it wants to stop consumer harm from happening and, through the regulator's new plans, will seek to ensure a more consistent standard of consumer protection for financial services users. It also intends to use assertive supervision, as well as the FCA's new data-led approach, to intervene quickly when necessary.
"Our 'shaping the future together' consultation shows there is an appetite among professionals to further develop the skills and knowledge required to consider the needs of their customers – including those in vulnerable circumstances – and how they behave, at every stage of the product/service lifecycle," added Fisher, who is stepping down as CII CEO at the end of March next year.
"We are committed to supporting the insurance and personal finance profession with the growing focus on and awareness of what their customers experience and addressing diverse needs."
Riffat Tufail, vulnerability lead at Phoenix Group, also shared positive sentiments following the consultation's launch.
He declared: "We welcome the focus of this latest consultation – it's vital that everyone is fully supported through the right, flexible propositions, clear communications, and good guidance to help them make financial decisions and get good outcomes. This means really understanding the additional challenges that those who are in more vulnerable situations may be facing, equipping customer teams to support them, and bearing this in mind when developing propositions."
In the case of Phoenix Group, said Tufail, the business has been using behavioural science to help colleagues have fuller conversations with customers, as well as providing training to appropriately recognise, respond to, understand, and record vulnerability.
"Making good financial decisions is vital to financial well-being and trust, but too often consumers are not given the information they need to make good decisions and are sold products or services that do not offer the benefits they might expect," stated the FCA's executive director of consumers and competition, Sheldon Mills. "We want to change that.
"We've been working to set a higher standard for firms, to put more of the onus on them to act in their customers' interests and get their products and services right. The new duty will drive a change in culture at firms. We expect firms to step up and put consumers at the heart of what they do, and we'll be holding senior managers accountable if they do not."