BPL Global director: The changing face of insurance and the political risk market | Insurance Business UK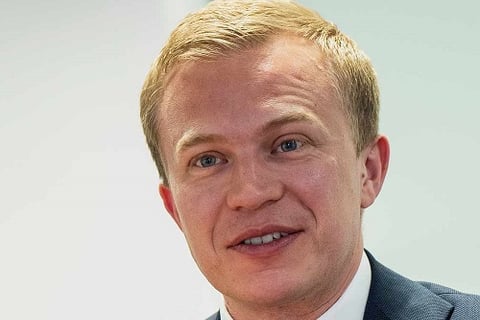 There's little doubt that businesses face a challenging global trading environment today, with economic, political, and social factors all presenting their own risks – and often intertwining to create even more complex ones.
According to a new report released this week from Axco, protectionism, unrest, currency volatility and economic interventionism are prompting an increase in demand for political risk and trade credit insurance.
The report suggests that the market has become increasingly dynamic in recent years – with the number of insurers growing from around 30 in 2010, to more than 60 in 2018. In London alone, the private market capacity is currently estimated at $3.25 billion (£2.5 billion) for project and trade risks.
Specialist credit and political risk insurance (CPRI) firm BPL Global is one of the biggest brokers serving the market, with an annual premium volume of approximately US$400 million (£307 million)
Insurance Business caught up with Sam Evans, appointed director of the brokerage in May this year, to find out about the growing market, the modernisation of insurance, and his new role – in which he manages a London-based team of six brokers focusing largely on French financial institutions.
Evans joined BPL Global in 2004, and has extensive experience in helping European-based corporates, banks and commodity traders use the CPRI product – with a strong focus on the African markets.
After studying modern languages in a business context at university, he initially lived and worked in Paris.
"As you can tell, I was keen on pursuing a career where I could use my language skills," he said.
Having joined BPL, his first role was supporting the French arm of the business with its large exporter clients, helping to secure pre and post-shipment coverage. Four years later, he began working with banking clients as well as commodity traders, focusing on the African market.
Having made the transition over to working with banking clients at the height of the global financial crisis in 2008, Evans says the move was challenging.
"But ultimately it was rewarding to see the CPRI product being tried and tested, and – crucially – being proved capable of delivering results," he said. "Certainly, the claims servicing performance of the CPRI market following the financial crisis has directly led to wider take-up from financial institutions and spurred product development further."
During his career, both the CPRI market and the wider London insurance world has seen significant change.
"I am always struck by the realisation that the CPRI market has doubled in size since I joined," Evans said, citing an increased market demand in recent years, which he said is a reflection of the rising geopolitical uncertainties facing clients.
"CPRI market growth has also been supported by an influx of capital, with insurers keen to both achieve higher returns on their capital and to diversify their business classes," he added.
The modernisation of the London market, from the relaxation of the dress code at Lloyd's – "I still can't quite bring myself not to wear a tie in the room," says Evans – to the push for electronic placing, is evidence of a wider sea change in the industry.
"Although the effectiveness of our market still lies in face-to-face broking and personal relationships, embracing modern technology to streamline the placing of business is a much-welcomed development," says the director.
Evans describes being promoted to the board of BPL earlier this year as one of his biggest career highlights to date.
"But speaking more generally, it has been exciting to see our relatively small, but highly specialised company continue to grow and compete as a global leader, while remaining independent and retaining the original ethos of the company," he said.
Looking ahead, his aim is to continue strengthening the relationships forged between BPL clients and the insurance market.
"I'm also focused on assisting our banking clients further broadening their use of CPRI across a wider range of their business lines," Evans said. "We see this diversification as a growing trend, with banking clients shifting from a core focus on commodities to newer areas, such as real estate finance and aircraft finance."