Can you insure against Brexit? | Insurance Business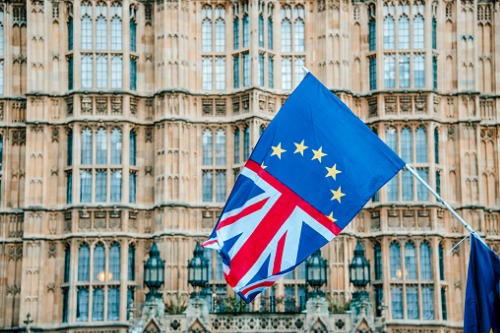 With the theories of what will happen with Brexit changing by the day, many people might be looking for a little assurance (or insurance).
While some may brush off any fears about Brexit, BIBA chief executive Steve White said that there was good reason for brokers to be concerned about a possible no deal Brexit.
"For brokers, the position is quite complex," he explained. "There is no European agreement as to where does an activity take place. If you've got a customer in one country and a broker in another, where does the activity take place?"
The European Insurance and Operational Pension Authority (EIOPA) has issued guidelines surrounding a no deal Brexit, but they are not too helpful according to White.
"The last one, recommendation nine – [which outlines that 'competent authorities should ensure that UK intermediaries and entities which intend to continue or commence distribution activities to EU27 policyholders and for EU27 risks after the UK's withdrawal are established and registered in the EU27 in line with the relevant provisions of the IDD'] - that will make life very difficult for a UK wholesale broker doing business with an EU retail broker," he said.
This leads to a sticky situation where a UK broker cannot trade with a European client. While many big brokerages have set up offices in places like Brussels to get around this, small companies don't have the capacity to do so.
"This is why all along we have been calling for there to be a deal - if we get a deal, we get a transition period," White explained.
"That transition period gives the government time to negotiate something much more akin to what Theresa May described in her Lancaster House speech in January 2017 when she spoke of a 'bold new free trade agreement with broad access'. At the minute we have no access."
A possible no deal Brexit also brings the possibility of other, scarier, consequences. In particular, regarding the Irish border and what that could mean, a mere 20 years after the Good Friday agreement became effective. While some political experts point to fear-mongering, others believe there is a real possibility of tensions mounting if a hard border is enforced in Ireland.
This then poses another question - will political risk insurance, until now only commonly seen in other parts of the world, be on the cards as a potential selling point in the UK in the case of a no deal Brexit?
Roddy Barnett, focus group leader and political underwriter at Beazley, has extensive experience in the political risk insurance space. He says that while political risk can be applied to Brexit, the insurance itself is very specific and would only be applicable in some limited circumstances if a company took it out.
"Political risk is a term that can be applied to all sorts of goings on including what's happening in Europe with Brexit," Barnett explained. "However, there's a lot that we don't cover. For example, changes in fiscal environments, tax changes, are definitely things we don't insure. Losses related to currency movements are also not something we insure.
"What we are really covering in a political risk world is sort of the equivalent to a man-made catastrophe. Things like wars breaking out that destroy physical assets related to an investment in a country, riots, civil commotion inflicting physical damage on assets. A range of losses are associated with illegal government actions and high-profile illegal nationalisation of businesses. The forced divesture of businesses due to either a government collapsing and it not being possible to continue investing in a country or having to abandon operations just because it's too dangerous to be in that country.
"These are all government triggered losses that we might protect our clients against. There's also the risk that you have a business in a foreign country and you just can't get the money out of the country due to a currency moratorium or exchange controls put on the country that prevent you from getting any profit from that enterprise."
Recently, Beazley paid out to clients who incurred losses because of events such as the political instability in Ukraine or the events dubbed the Arab Spring. All of these were because clients had business assets destroyed or because they were unable to access their businesses at all.
"Big events in the last 10 years that we paid out indemnities to our clients for - you've got the Russian incursion into east Ukraine," Barnett said. "There were a few businesses that we provided insurance to that were caught up in that.
"Whether it was having to abandon their businesses because it was too dangerous to operate, or the businesses were taken over by local rebels, these are all real-life political events that have caused our clients real loss and they have received claims on those."
Barnett said that it's not just Europe that is a concern to Beazley in terms of political risk, but the US as well. He said that the organisation was watching moves President Trump made carefully, in case they made a difference to political stability in the USA.
"The countries perhaps that you've always associated as fairly stable, in Western Europe and the US, are probably the countries we look at and think we're not quite sure what is going to happen," he said.
"What's Trump's next tweet going be, what's it going to lead to? That's a feature of the kind of risk assessment that's going on. It's about working out what on earth the US is going to do next that might impact on our wider business as well. But it hasn't caused a huge uptick in demand."