"It is vital that insurance brokers clearly articulate the limitations" | Insurance Business UK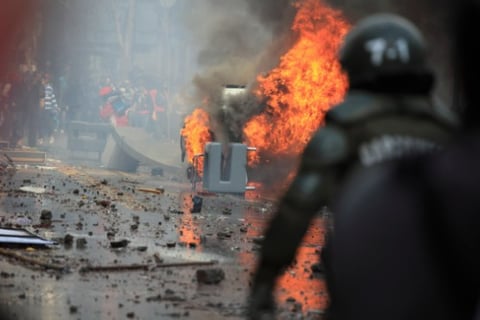 The Chartered Insurance Institute's new generation broking group has produced guidance to shine a spotlight on the existing limitations of civil disobedience insurance and the crucial role played by brokers in assisting clients who seek this particular type of coverage.
"No single insurance product currently covers civil disobedience fully, so it is vital that insurance brokers clearly articulate the limitations of the products and options available for affected businesses," said new generation broking group member James Nattrass.
"It is like the approach of a hurricane – you can't stop civil disobedience but there are actions you can take to survive the more innovative ways of protest that are emerging that have moved towards more direct action."
These actions, which are aimed at mitigating businesses' risk of being financially affected by civil disobedience, are detailed in the guidance. The resource also examines coverage options, as well as ways to help achieve successful claims.
"Civil unrest can cost a business dearly, making the latest new generation report a must-read," asserted Society of Insurance Broking chair Kevin Hancock.
The Yutree managing director noted: "The rising stars of insurance broking who make up our new generation broking group have done a great job of explaining how the profession needs to be clear, open, and transparent on how this cover can protect company balance sheets and what actions can be taken to reduce the risk of unrest eating into their reserves.
"As ever, it is crucial that brokers take the time to discuss the insurance programme with the client and identify potential gaps. Those gaps might, ultimately, be self-insured but it is important that a knowledgeable decision is made by the client."
Additionally, new generation broking group member Hannah Meads warned that brokers "could get into hot water" if they do not clearly define the cover limitations.