"You can't keep selling products based on price" | Insurance Business UK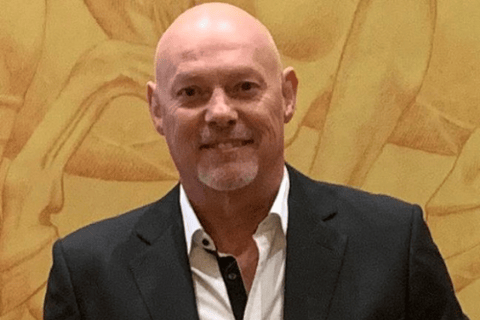 Like every industry, the insurance sector has not been immune to shifting conversations around mental wellbeing, empathy and the role corporations have to play in improving society as a whole. Part of the temperature change sparking these discussions is the demand for more actionable, practical solutions to take the place of dialogue, and the gauntlet has been laid down for insurance businesses to seek out and implement new means of communicating the societal value of insurance.
That gauntlet has been taken up by Gary Corke (pictured above), group CEO of Sapphire Risk Transfer, an MGA specialising in corporate property risks, and Graeme Mackenzie (pictured below), managing partner of the incident trauma management and support services provider MBL Global. In an exclusive interview with Insurance Business, Corke and Mackenzie outlined how the partnership between the firms came about and what it will mean for brokers, for insureds and for the wider industry going forward.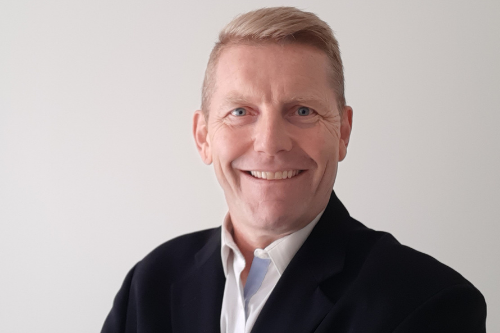 Read more: Pool Re announces new chair
Mackenzie noted that MBL Global came into being as a reaction to the lack of support services available to victims in the aftermath of an incident. Having worked in the insurance profession for many years before the firm launched, he said, he could see the opportunity available for insurers to do more within a community than just indemnify a risk.
"We have an expression – it's more than just buildings and balance sheets," he said. "So, we are giving insurers and MGAs, in the political violence and terror markets and in the property space, the opportunity to give something back to their communities, to address corporate social responsibility and… to become the source of post-event data for those people that are looking to understand more about the human cost of [an incident]."
This ethos and opportunity was a perfect match for what Sapphire is looking to bring to the insurance market as an MGA specialising in high-end property risks and looking to do insurance differently, highlighted Corke. In the main, when it comes to property policies or casualty policies, there's very little differentiation between them other than price. And if price is your only differentiator, he said, then your business is simply not sustainable in the long-term.
Sapphire is therefore looking to promote products that go beyond the homogenous type of insurance product that can be seen globally and the partnership between MBL and Sapphire is an encapsulation of that. MBL's trauma product fits in with its ethos, its brand, its customer base and is something it can distribute easily among its current environment.
"For us," Mackenzie said, "it was about knowing the potential that sits within Sapphire… This was an opportunity to be involved with what I think is one of the most forward-thinking and fastest-growing MGAs on the continent. And we're in at the ground floor."
It has been exciting for the MBL team to work alongside Corke and Sapphire, he said, because there is a shared recognition that these incident trauma response services are what the market needs and deserves. A lot of insurance companies don't understand that, he said, as their crisis management products don't deal with the human cost of the aftermath of an incident. Right now, MBL is the only global provider of this kind of service in the world and that means it needs to choose its partners very carefully in order to ensure they are reaching the right audience at the right time.
Read more: Chubb issues report on civil unrest risk
Corke noted that the partnership is particularly well-timed given the havoc the pandemic has wreaked on the reputation of the insurance industry. This is coming to the fore alongside the regulatory shift of the last five or so years which has seen so many countries implement new legislation around consumer transparency, customer outcomes and the importance of accessibility in insurance.
The call is now out there for the industry to reinvent some of its products and to change the conversation from a price focus to a value focus, Corke said. While price will always be a factor for insureds, there needs to be more of a balance between that and what a coverage actually offers and he is excited by the opportunity to help strike that balance.
This is about allowing brokers to differentiate their service offering at a time when it's perhaps more critical than ever before to be able to do that, said Mackenzie. He highlighted that brokers tend to be split into two camps – those willing to be creative, to explore product enhancements and to open the conversation around social good, and those who see their role as strong-arming an insurer into reducing the price of a policy. However, that's not really a viable solution for anybody, and a forward-thinking broker will be looking for any opportunity to raise a new, engaging solution with their client.
"I remember walking around the London Market after the social unrest in South Africa when all kinds of telephone numbers were being mentioned in terms of losses - we're talking about hundreds of millions of dollars," Corke said. "But that was the only reference point to that social unrest and whether it would ever be possible to offer insurance in that environment again.
"I don't remember a conversation while walking around Lime Street where somebody talked about either what may have happened to people who were there during those times or whether there was a product that could be added to it. So, I think it's incumbent on the broking community to try and change some of those conversations. You can't keep selling a product based on price - that will eventually drive all that insurance into the direct market."
If brokers want to keep the distributed channel alive, they need to find ways to differentiate and enhance the products on offer, he said, and he is confident that Sapphire is part of the solution. Going forward, the MGA has a variety of exciting opportunities and new products on the cards that will play into its overarching theme of offering brokers innovative products that are not just easy to sell as an overall package but also represent a true value-add for their clients.