2019 – more of the same or a year of change for insurtechs and insurers? | Insurance Business UK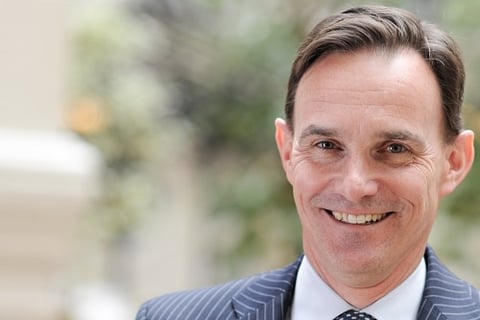 The following is an opinion piece written by Keith Stonell, managing director, EMEA, Guidewire Software. The views expressed within the article are not necessarily reflective of those of Insurance Business.
We're days into 2019, so what should the industry expect from insurance technology over the next 12 months?
For many years now insurtechs have loved to talk about their disruptive effect on an industry that some have painted as conservative and even moribund. That said, 2019 will see the cold reality dawning on these challengers at what scaling up an insurtech to take on the big players actually means. The hurdles of customer acquisition and regulation are too high for most insurtechs to go truly mainstream (with some notable exceptions of course!).
In 2019, the insurtech movement will be less about confronting and more about cosying up with the established insurers. Successful insurtechs will be those who help streamline and speed up insurers' back office processes or revitalise products, like motor and property insurance, by applying newer generations of IoT technology.
The trend of insurtechs who invent new products to serve new customer demographics like the gig economy will not fade in 2019. However, those insurtechs who make it through to 2020 will be more likely to have the backing of a traditional insurer or reinsurer.
Just as we are seeing in other sectors, we are also seeing general insurance technology becoming much more platform focused. Those software platforms that are most widely adopted in the industry are increasingly important. This means the insurtechs whose products also operate on a common platform will assist insurers in new technology adoption and provide value more quickly.
So, traditional insurers should not fear most insurtechs in 2019, but what about the Big Tech giants like Amazon, Facebook and Google disrupting revenues and stealing customers?
In 2019, you must expect Big Tech will step into the insurance market in some fashion. However, as with insurtech start-ups, the scenarios will be more nuanced than simple market disruption. While Big Tech firms are lauded for their customer service savvy, they do not have an unsullied reputation about meeting the regulatory requirements expected of a financial services firm. This shortcoming will be pivotal to how Big Techs make their entry into the sector in 2019.
So, anticipate more partnerships between insurers and Big Tech. In these, the insurers will be in a stronger position because they will provide the vital credibility around regulatory compliance.
Digital transformation will not abate in our sector. The use of AI and machine learning is going to proliferate across risk management, customer engagement and process automation.
Within a short period of time, some insurers will reap the benefits of their AI investments, opening strategic gaps over their competitors. Watch out for insurers who accelerate how they weave machine learning into their core systems, supporting real time decision-making by humans, and driving accuracy and consistency in underwriting and claims processing.
Will AI trigger job losses in the industry? This is hard to predict as the trajectory of AI in 2019 seems to be a continuance of how it supports the existing workforce in offering the best possible services to customers.
And finally, cyber will become a stronger revenue stream in Europe. We already estimate cyber insurance market premiums globally will be $14 billion by 2022. There will be no let-up of cyber threats nor the need to comply with ever tougher data protection and privacy laws. Demand for protection will spread from larger to smaller organisations. In responding to this demand, insurers do need to rethink and reengineer how they oversee the cyber policies they are writing to best effect.
Our own work with ratings agency AM Best on stress testing the projected future cyber insurance market only three years from now, suggests that three of the top 20 insurers could lose up to 119% of policyholder surplus in a major cyber catastrophe event. 2019 is going to be a key year when insurers choose and deploy the advanced analytics and risk modelling that will be imperative for effective underwriting, pricing, and accumulation and thus ultimately drive a sustainable cyber insurance marketplace.