AXA XL on building for the future: moving "From payer to partner" | Insurance Business UK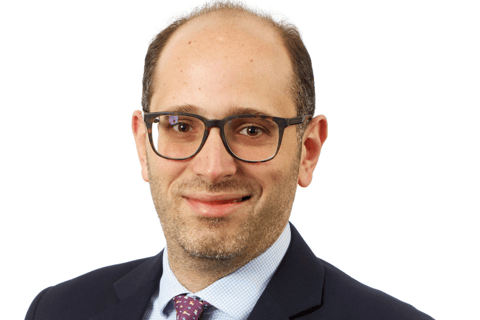 Almost three months into 2021, resilience appears to have firmly established itself as the theme of the year and the role that collaboration plays in building and preserving it cannot be over-stated with the advantages of building deep, long-lasting partnerships between clients, brokers and insurers becoming increasingly evident. AXA XL UK & Lloyd's chief distribution officer Elie Hanna (pictured above) noted that, while the business has always sought to work closely with key stakeholders, these partnerships are increasingly crucial to accelerating its strategic objective of "from payer to partner".
Find out more: Learn everything you need to know about AXA XL here
"Of course," he said, "some clients opt for a strictly transactional approach in which we are capacity providers. Yet, while balance sheet protection is a core element of our value proposition, our more collaborative experiences with some clients demonstrate we have much more to offer… 'From payer to partner' means a value proposition that starts with 'here is the coverage and the capacity we can offer', and then emphasises 'and here are the other resources and capabilities we have that could help your organisation become more resilient, greener and more competitive.'"
While changing perceptions is never easy, Hanna believes this objective is fundamentally realistic and achievable in large part due to the depth of knowledge held by underwriters, risk consultants and claims specialists in the commercial P&C industry regarding different risks and industry sectors. At AXA XL, he said, this innate core expertise and experience is augmented by professionals from various scientific and engineering disciplines, as well as data scientists and modelling experts.
"These experienced professionals understand the unique ins-and-outs of an industry segment, as well as how an individual company compares with its peers," he said. "And, because we operate globally, have clients in diverse industries, and offer a wide array of traditional and specialty coverages, our storehouse of collective knowledge and expertise is pretty vast."
AXA XL also enjoys strong links with the academic community, Hanna said, and funds crucial relevant research projects. Through such initiatives, insurance companies can harness a broader wealth of knowledge and use it for the benefit of clients, to reduce their total cost of risk, while creating or sustaining competitive advantages and unlocking new opportunities.
Examining what AXA XL's UK team is doing to achieve its "From payer to partner" objective, Tim Smith (pictured below), the firm's head of UK client management highlighted that it all begins with dedicating the time and effort needed to better understand the goals and aspirations of clients, as well as the risks they face in achieving them. From there, he said, the opportunity is to look for ways that clients can capitalise on the capabilities, expertise and resources available to them.
"That isn't new or profound," he said, "but it can be sometimes tempting to focus on more immediate priorities in the press of day-to-day business, rather than to think big and into the future. That's why developing deeper relationships with clients and brokers is a core mandate for the team here in the UK. The pandemic was a good test of cooperative problem-solving in action as, like all of us, many clients were suddenly confronted with new problems and, in some cases, a vastly different risk landscape."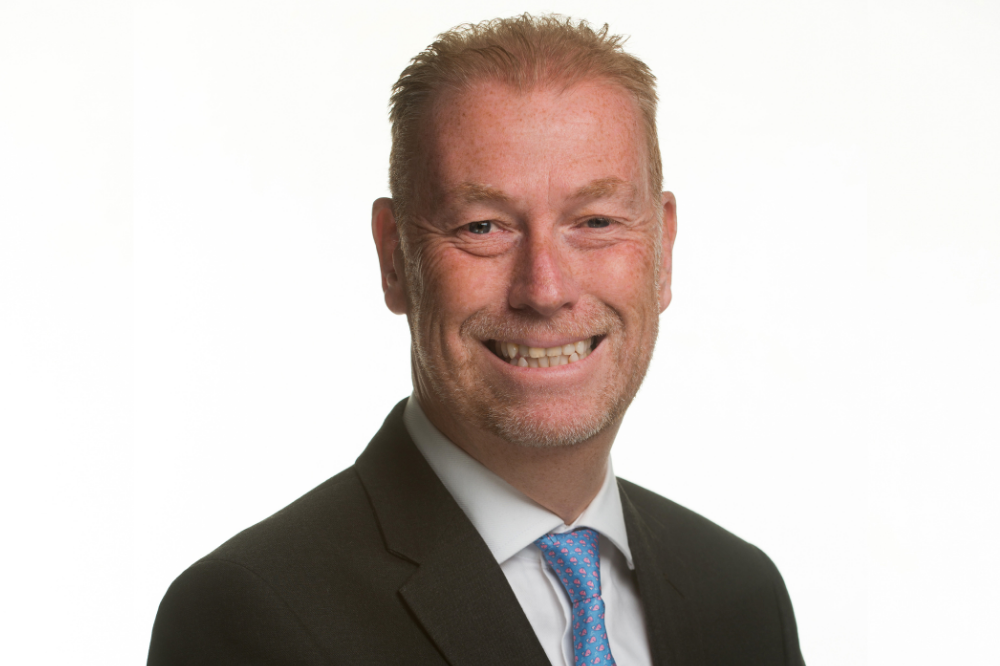 Smith highlighted a recent example of a client who makes perfumes and wished to repurpose part of their manufacturing capacity to produce hand sanitisers. This is a much risker proposition, he said, as the alcohol concentrations in sanitisers are considerably greater than in perfumes, so the relevant risk consultants within AXA XL were identified to advise the client on how to make this change safely.
Other efforts to facilitate greater engagement with clients and brokers have included the recent launch of two industry practice groups (IPGs) in the UK, covering food, beverage and agribusiness, and health and life science. This will be followed up with two further groups on technology and communications, and entertainment and leisure, and each of AXA XL's IPGs will include internal team members who have either worked directly within the related industry or have extensive experience supporting it.
Read more: AXA XL and Willis Towers Watson reveal the key concerns facing risk managers
"Although it's still early days," he said, "we envision the IPGs adding value by creating opportunities to exchange best practices and lessons learned with clients and brokers, and challenge prevailing views/assumptions about traditional and emerging risks. On this latter point, one of the principles we established for the IPGs is that while there is much we can learn from the past, all of us—insurers, clients and brokers—who are navigating increasingly complex and dynamic markets need to be willing to challenge preconceptions and think outside the box from time-to-time."
Hanna noted that AXA XL is also promoting greater engagement through new solutions and capabilities. These include the Risk Scanning solution offered by AXA XL Risk Consulting to develop risk assessment algorithms that quantify and benchmark the perils associated with specific risks, and the Cymo tool developed by AXA Climate, a monitoring tool to help clients, in the periods before, during and after a natural disaster, take the right actions to minimise losses.
Looking to the broader role of collaboration in building stronger industry relationships, Hanna emphasised that the co-operative problem-solving which benefits clients is not all one-way. There is a great deal that AXA XL in turn can learn from clients, he said, and that learning is vital to ensure a better understanding of clients, their risks and appropriate services to offset those risks.
"To Elie's point, I would add that the value we each derive from the relationship increases considerably when clients take an interest in our organisation," Smith said, "things like our operational processes, organisational culture and local decision-making authorities. And, of course, we're always on hand to help improve that understanding in those instances."
Find out more about the products and services available from AXA XL here.