Ecclesiastical Insurance conducts drone testing in surveying boost | Insurance Business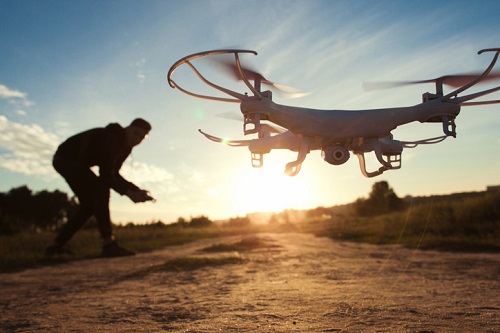 To support building valuations undertaken by its surveyors, Ecclesiastical Insurance is conducting drone technology testing.
"Heritage structures present unique access and maintenance challenges," explained Mark Matthews, risk management director at Ecclesiastical. "The use of drone technology gives us access to high-quality imagery and very accurate data, which would be near impossible to obtain via traditional surveying methods.
"We can then apply our own knowledge and expertise to the results to assess the risks and provide specialist advice on how to manage these."
The move is poised to enhance the risk management service provided by the specialist insurer to commercial customers. So far trials have taken place at three sites, with a fourth already scheduled.
Among the trial sites is Halifax-based St Hilda's church, which is using the drone images to support an application for maintenance funding.
"We've known about issues with the church's guttering for some time but haven't been able to get up to the roof to inspect them properly," noted The Reverend Caroline Greenwood. "Now we have really clear pictures of the problem and we can submit the photos as part of our grant application and hopefully that will strengthen our case."
Ecclesiastical added that the data gathered from the drones will enable it to calculate reinstatement or restoration values "with more certainty" and thus reduce the risk of underinsurance.
"From the trials we've been running it's clear that drone technology will complement the expertise of our risk management team and strengthen the service we provide to our customers," said Matthews. "We are excited to see what else this technology can bring to our offering."