Ecclesiastical to hold special fire training at Ripon Cathedral | Insurance Business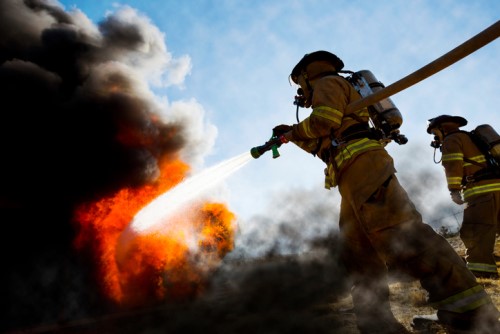 Delegates from cathedrals and greater churches in the North of England are gathering tomorrow (May 21) at Ripon Cathedral for a special fire training session hosted by Ecclesiastical Insurance.
The one-day fire safety course is part of a series featuring sessions at Gloucester Cathedral, Southwark Cathedral, and Peterborough Cathedral.
The session at Gloucester Cathedral, which involved delegates from the South West and West Midlands, took place just days prior to the Notre-Dame de Paris blaze. The Southwark Cathedral edition was also held in April, while that of Peterborough Cathedral is happening later this month.
Read more: Notre Dame Cathedral fire and its insurance implications
Aimed at aiding delegates mitigate the threat of fire at these iconic buildings, the course is run by Ecclesiastical's church risk specialists Claire Attenborough and Kevin Thomas. It also features talks from Oxford University fire officer Steve Emery as well as chartered security professional and heritage fire consultant Stewart Kidd.
"Helping our customers reduce their fire and security risk is a fundamental part of our business," said Attenborough. "It is particularly important when you are insuring buildings that are part of the nation's history.
"As we saw at Notre Dame a major fire at a cathedral or greater church would be a huge loss, so anything we can do to help protect these buildings is very important."