Insurers' operational risk losses spiked in 2020 – report | Insurance Business UK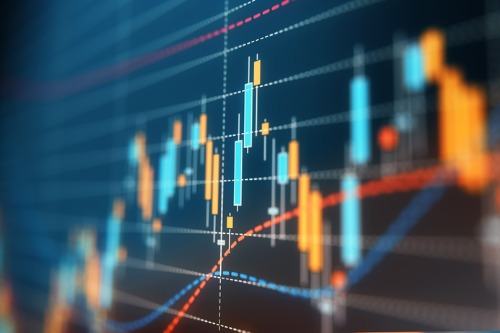 Total gross operational risk losses for insurers doubled from 2019 to 2020, driven by the COVID-19 pandemic, according to a new report by ORX, the world's largest operational risk association.
Four major operational risk metrics reflected the challenging climate for insurers in 2020, according to ORX:
Total gross loss of events: Total gross loss was €1 billion (about £0.86 billion) – almost twice as large as total gross loss in 2019. Between 2015 and 2020, there were peaks in 2017 and 2020, with both years posting around €1 billion in total gross loss.
Total number of events: There were 1,240 loss events submitted in 2020, which is close to the 2015-2020 average of 1,181 events. The frequency of events increased between 2015 and 2020, according to ORX; however, it is still highly variable from year to year.
Average size of events: The average size of an operational risk loss event last year was €824,862 (about $970,161). That's the largest average annual increase in the past six years, and can be attributed largely to COVID-19 losses. Excluding those losses reduces the average size of an event to €588,000, according to ORX.
Operational risk loss as a percentage of income: The loss percentage was very high in 2020, with 3.66% of income lost to operational risk events, ORX reported. That's up from an average of 1.85% between 2015 and 2020.
COVID-19 losses accounted for 29% of total gross losses last year, with the median size of a COVID-19 loss at €605,000.
The pandemic affected different insurance business lines in different ways, according to the report. More than half of 2020 COVID losses reported by insurers were within the corporate items business line. This comprises 145 events, with a median loss size of €419,000. COVID-19 losses accounted for nearly 80% of the corporate items gross loss in 2020.
Life and non-life gross loss per firm in 2020 was in line with the average for the previous five years, with only a 5% and 7% difference, respectively. Average asset management loss, on the other hand, spiked by 29% in 2020, according to ORX.
Damage to physical assets gross loss in 2020 was €11.2 million per firm, a significant spike compared to the 2015-2019 average of €719,000. COVID-19 losses accounted for 99% of the gross loss within this event type, according to ORX.
Internal fraud loss decreased in 2020 despite concerns about the move to remote work. However, external fraud gross loss rose slightly last year.
Clients, products and business practices gross loss – loss related to unintentional or negligent failure to meet professional obligations – decreased in 2020, ORX reported.
System failure gross loss dropped by more than 50% last year, according to ORX. However, the transition to remote work brings new challenges to internal systems and infrastructure, so there may be a delayed impact in this area.
"The industry was expecting losses to be higher in 2020 as a result of the disruption caused by the coronavirus, so the numbers are in line with predictions," said Steve Bishop, head of risk management programs and insurance at ORX. "More positive is that we haven't seen a greater impact this year from new ways of working, such as working from home, which could have been more disruptive."