Technology to massively reshape risk control | Insurance Business UK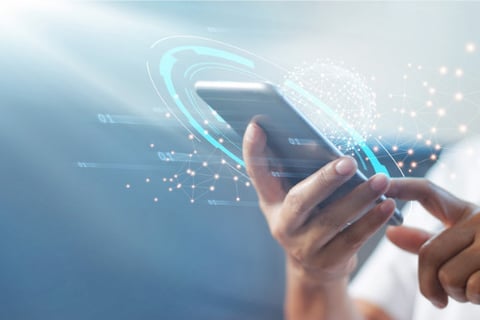 The risk control profession has massively changed of the past 50 years, and is set to change even more in the near future, according to an industry white paper by the risk management business of insurance giant Sompo.
The report credits the evolution to technological advances and an enhanced focus on property and employee safety, with more improvements expected over the next decade. To put it into perspective, a single modern smartphone is much more powerful than NASA's combined computing power that first got man to the moon, illustrating how much today's devices can accomplish.
One important shift, noted Victor Sordillo, the report's author and director of international
risk control services, Sompo Global Risk Solutions, was the shift from the underwriting surveyor departments of the past to loss control services. These teams are now staffed by risk control engineers and risk control specialists.
"The name change reflects the transformation of our role from surveyor to consultant," Sordillo said. "We no longer just conduct surveys; instead, we are tasked with identifying the risks, quantifying the potential losses, and developing solutions to control, eliminate or mitigate the loss potential – our role has grown exponentially."
Today, most risk control professionals focus on unsafe acts rather than unsafe conditions, as unsafe acts (or non-acts) are responsible for around nine out of 10 accidents.
According to Sordillo, technology is so rapidly transforming how risk professionals conduct business, that it's impossible to accurately predict how the industry will look like after 50 years. However, there are still some insights regarding the possible trajectory of risk control.
"Today, most safety professionals still focus on prior history to predict future loss, yet in the near future, we will be better able to predict losses based on data analysis and the relationship to changing technologies and the environment," he said.
With the rapid growth of computing power, especially over the past 30 years, risk control professionals will be able to make more accurate projections, decisions and actions based on not only historic data, but activities in real time. This could even make it possible for workers to be automatically warned of danger before it can be recognized by humans. It can also be used to address potential issues even before they occur.
Today, the Internet of Things provides sensors that can detect water leaks, fire, or security threats such as intruders. In the near future, the report predicts IoT will be able to predict losses from any source based on the conditions of the property, without human intervention. Elevators can be taken out of service automatically if the system detects a hydraulic leak or frayed cable. A building's shutters will also be closed if a hailstorm is detected.
Smart cameras in industrial production areas may be soon able to recognize improper actions of employees, such as not wearing personal protective equipment, neglecting to clean up spills or reckless movement.
Sordillo predicted the increased use of virtual reality in training personnel, simulating repairs or maintenance work. This is especially important in situations such as today's COVID-19 pandemic, where travel and access to job sites may be restricted.
While advanced technology will change how work is done, it will not eliminate accidents nor make risk control experts obsolete.
"I expect the risk control specialist role to become increasingly important as new exposures such as drone traffic, space exploration, and micro technology expanding the need and types of risk evaluation and safety solutions," Sordillo said. "Considering climate change, pandemic identification and control, years of environmental abuse, and rapidly increasing chemical development, the safety professional is ensured a prominent position in the future world."