Revealed: Financial institutions re-engineer risk management systems | Insurance Business UK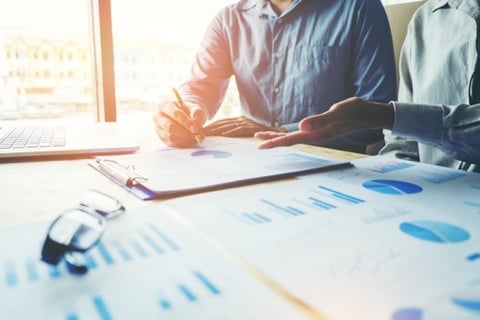 Many financial institutions, including insurance companies, are kicking off efforts to re-engineer their risk management programs.
That's the finding of a new survey by Deloitte Global, which found that 70% of financial institutions have either recently completed an update of their risk management program or have one in progress, while an additional 12% are planning to undertake a renewal effort.
The survey suggests leveraging emerging technologies is a big part of the transformation of risk management functions, with 48% of firms surveyed planning to modernize their risk infrastructure by employing new technologies such as robotic process automation (RPA), cognitive analytics, and cloud computing.
In this technology-powered environment, financial institutions will need to consider how to effectively reengineer their "three lines of defense," Deloitte US Risk and Financial Advisory partner and report author Edward Hida said.
"One of the biggest issues in the three lines of defense will be making sure that business units are engaged in their 'first line' role—as the survey found that more than half said their institutions have increased, or plan to increase, the risk management responsibilities of business units to manage the risks they assume," he explained. "There is a great deal of work to do in this arena in the volatile environment that companies face today."
Additionally, cybersecurity was revealed as the number-one challenge for financial services executives, with 67% of those surveyed saying cybersecurity would increase the most in importance over the next two years.
The Reimagining Risk Management to Mitigate Looming Economic Dangers and Nonfinancial Risks survey is based on the responses of 94 financial institutions around the world, representing a total of US$29.1 trillion in aggregate assets. The institutions surveyed came across a range of financial services, including banking, investment management, and insurance.