Top three industries ripe for epidemic risk insurance | Insurance Business UK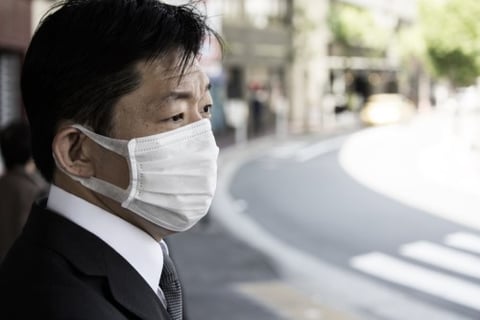 Epidemic risk is a real threat facing companies, and any industry that depends on consumers' sentiment is at risk of economic loss due to infectious diseases.
That is the verdict of epidemic risk modeler Metabiota, as it reveals its predictions for the industries that are most in danger of business interruption and financial loss as a result of an epidemic, and therefore those that should be exploring insurance solutions mitigate the financial blow.
The industries that are most likely to be impacted by epidemics in the year ahead, as outlined by the study, include:
The Travel & Tourism Industry. Metabiota said: "The travel and tourism industry is likely the hardest hit when it comes to an outbreak. The hospitality industry relies on a traveler's sense of security. Unfortunately for hotels, individuals respond negatively to outbreak headlines and travel warnings by cancelling bookings and travel plans. Even in contained outbreaks with minimal risk to travelers, historical evidence has shown repeatedly that travellers significantly reduce their travel to affected locations often months after an event has occurred."
The Professional Sports Industry. Metabiota noted: "At the onset of an infectious disease event, people tend to stay away from large venues and the economic impacts can stretch far beyond ticket sales. When fans don't attend games, they don't purchase food, beverages, or merchandise, often substantial revenue lines for the sports industries. If an outbreak were to occur during the playoff or all-star games, an even larger impact could be felt league-wide. Fans are the fuel for the professional sports industry and become absent in the event of an outbreak."
It mentioned some scenarios when epidemics impacted sports events including, the Toronto Blue Jays' parent company spending roughly $700,000 by offering $1 tickets to worried fans during the 2003 SARS outbreak, and when MLB games were moved out of Puerto Rico due to players' concerns about the Zika epidemic in 2016.
The Entertainment Industry. Metabiota stated: "Casinos, theme parks, convention centers and to some extent, shopping malls – local tourism fuels local economies and drops when an epidemic strikes."
It added that during the 2003 SARS outbreak, hotels experienced drops in occupancy rates. Additionally, during the 2015 MERS outbreak sales from local department stores dropped by 12.4% and online retail sales increased as the outbreak prevented customers from going to public establishments. Metabiota's insights show that an epidemic of the same magnitude could cost just one hotel casino millions of dollars in lost gambling revenue.
"As we get better at understanding how outbreak events have, and could, play out, we also are getting better at translating that information into business impacts," Metabiota director of epidemiology Dr. Patrick Ayscue said. "And we are now realizing the full potential of these capabilities and the industries they are ready to protect."
Metabiota, in collaboration with MunichRe and Marsh & McLennan, is developing a risk solution using its unique Pathogen Sentiment Index. The idea is to estimate the potential impact of epidemics so that the risk can be understood and policies can be delivered to protect countries and corporations from financial setbacks related to a health crisis.