The highs and lows of technology | Insurance Business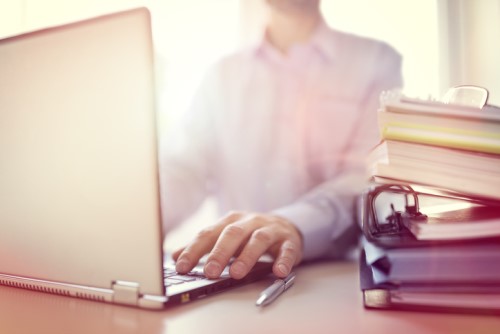 The evolution of technology has been a game-changer for women in business over the past two decades. The ability to work remotely means that career and family-life can be juggled far more easily, and a platform has evolved for women to connect with colleagues and clients all over the world with shared screens and video conferencing.
"Everyone in my current team has the ability to work remotely," said Toronto-based Kelly MacDonald, SVP, Aon Risk Solutions. "Everyone has a laptop and a VPN. You never have to think 'Am I going to be a bad mom today or a bad employee today?'" Eliminating a long commute also leaves more time to be productive, MacDonald adds.
Software programs help to steam-line everyday tasks, while artificial intelligence and blockchain technology are starting to creep into many industries, creating exciting new possibilities. Although some businesses are concerned that technology may take jobs away, Dulce Suarez-Resnick, VP at Florida-based NCF Insurance Associates doesn't believe this will be an issue in the insurance industry.
"If I really want to be properly insured and have options explained to me, I think that can only be done through personal contact with a trusted adviser," she explained.
Being prepared for the onslaught of new tech is key to surviving in this competitive climate. As MacDonald warned: "If people don't see it coming and their business has not evolved, it will potentially not survive."
However, the negative side of technology, according to some professional women, is the difficulty in switching off from work.
"Us women, we're wired to multitask, so we're never really turned off and we are working longer," said Suarez-Resnick.
Moreover, increased connectivity has led to increased risk, giving rise to a need for cyber insurance.
"My job wouldn't exist if it weren't for the evolution in the last twenty-plus years of technology in our lives," said New York-based Catherine Mulligan, global head of cyber for Aon's reinsurance solutions. In her role, Mulligan is responsible for the growth and development of cyber insurance capabilities and service offerings.
As Tamara Knight, executive agent at Naperville, IL-based Esser Hayes Insurance Group said of technology: "It allows you to get your work done faster but not always smarter because it fractions your focus when you get emails and pops up. It's either your best friend or your worst enemy."