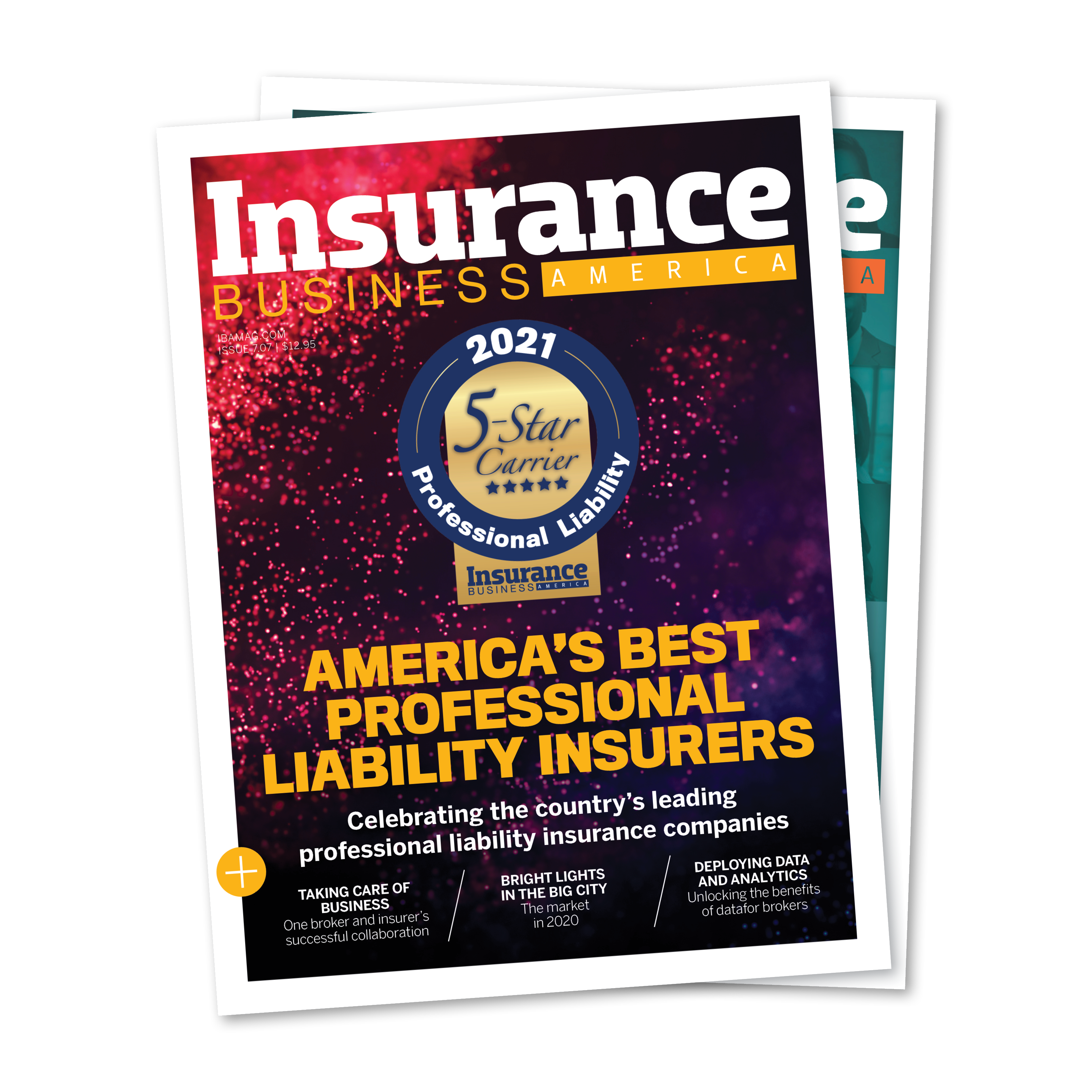 Choosing which insurance products are best for the medical field requires an understanding of both the insurance industry and unique client needs. For this reason, Insurance Business America has engaged the country's top brokers in one-on-one interviews and surveys to determine the leading Medical E&O products. IBA's inaugural Five-Star Excellence Award in E&O Medical celebrates companies not only with outstanding product offerings, but also first-class broker support and industry knowledge. The Five-Star Excellence Award allows brokers to understand the partners their peers have chosen to present to clients – giving you an upper hand when selecting insurers to work with.

Methodology
Determining America's top insurance products takes a keen understanding of the market offerings – that is why IBA has enlisted the help of thousands of brokers to determine the 2021 Product Awards. Read more about how we determined our winners here.
5-Star Excellence Awards
Admiral Insurance Group
Allied World Assurance Company
Beazley
CFC Underwriting
Chubb
CNA Insurance
Hiscox
Huntersure LLC
Markel American Insurance Company
Medpro Group
RSUI
What is medical errors & omissions (E&O) insurance?
Medical errors and omissions (E&O) insurance, also called medical professional liability or malpractice insurance, is designed to protect healthcare providers against financial losses incurred from lawsuits filed by patients who are claiming to be harmed as a result of their treatment decisions. It covers legal costs, and medical and punitive damages.
Some insurance companies offer separate policies of allied medical professionals such as nurses, dentists, psychologists, and occupational and physical therapists.
Does E&O insurance cover medical negligence?
Yes. The nature of a healthcare professional's work exposes them to unique risks. A patient could suffer serious injuries and even death resulting from their medical decisions. On the top of the list of these exposures is medical negligence, which E&O insurance covers. E&O policies also provide coverage for HIPAA non-compliance, punitive damages, privacy and cybersecurity issues, and other instances of malpractice.

Why do medical professionals need E&O insurance?
Recent research by Johns Hopkins University has found that medical negligence is the third leading cause of death in the US, behind only heart disease and cancer. Statistics also show that medical errors lead to an estimated 250,000 deaths in the country annually, which in turn, result in more than 17,000 lawsuits brought against healthcare professionals.
Medical malpractice can occur during diagnosis and treatment, or as part of the advice given during treatment. A separate study reveals that, on average, a doctor in the US is hit by a malpractice suit once every seven years. These figures highlight the need for E&O insurance among the country's medical ranks. Additionally, all states require medical professionals to carry malpractice coverage to work in hospitals and other healthcare facilities.
What types of medical malpractice insurance are currently available?
Medical and healthcare professionals can obtain two types of medical malpractice insurance – a claims-made policy or an occurrence policy. A claims-made policy covers claims that occurred during treatment and when the lawsuit was filed. An occurrence policy covers claims that were made on the treatment that took place while the policy was in effect, regardless of whether the policy has since expired.
How much does E&O insurance for medical professionals cost?
Medical E&O premiums are often based on the professional's specialty and geographic location. Previous claims are typically not taken into consideration, meaning a medical practitioner can end up paying exorbitant premiums even if they have never been sued. Among the factors influencing policy prices are the amount of coverage needed, frequency and severity of claims, and local laws.
This year in E&O insurance...
2020 has brought many changes to the insurance industry. From new risks to mitigate, to understanding how the pandemic would impact clients, brokers had daily challenges to overcome. Here are some of the biggest news stories in E&O this year:
Hanover study reveals golden opportunity for insurance agents in E&O
A recent survey found that while nearly half of professional service providers face considerable professional liability exposure, a fifth of respondents say that they do not have any professional liability insurance at all.
Professional liability risks pile up during the pandemic
As companies return their employees to work across the US, and then have to bring them home again as reopening plans in certain states shift in the face of the coronavirus, they face a litany of professional liability challenges.