Everything you need to know about Allstate | Insurance Business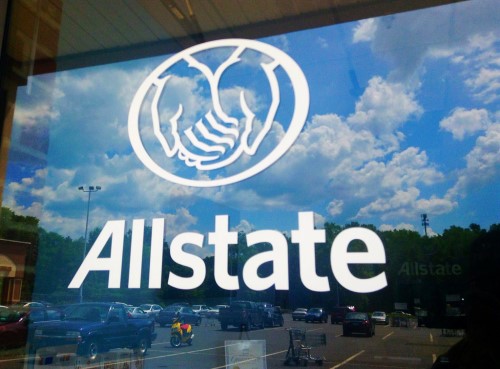 Allstate: Everything you need to know
Number of employees: c. 42,460
Headquarters: Northfield Township, Illinois
Revenue (2017): c. $38.5 billion
Chief executive officer: Thomas Wilson
The Allstate Corporation is the largest publicly held personal lines insurer in the US. Founded in 1931 as part of Sears, Roebuck & Co., the firm has grown into one of the most prolific US insurance companies, protecting around 16 million households from life's uncertainties.
In 2018, Illinois-domiciled Allstate ranked No. 79 on the Fortune 500 list of the largest US corporations by total revenue. It's current chairman, president and CEO, as of December 2018, is Thomas J. Wilson, who took the helm at 2007.
A very brief history
The board of Sears, Roebuck & Co. approved the idea of the Allstate Insurance Company in 1931. On April 17, 1931, the retail giant started offering auto insurance by direct mail and through the Sears catalog. Three years later, Allstate opened its first permanent auto insurance sales office in a Chicago Sears store.
In the 1930s, Allstate became one of the first companies to create a sophisticated rate classification system, giving better rates to safe drivers. This was the start of a long history of consumer advocation. As Allstate reports: "In the 1960s, we helped pass historic legislation to save lives by making seatbelt use mandatory. In the 1970s and 1980s, we advocated for the safety benefits of air bags. We continue to take a public stand on issues that are important to consumers, from catastrophe preparedness to teen safe driving."
Allstate started adding more insurance products to its books in the 1950s. In 1954, the firm started offering fire insurance, and in 1957 it began selling homeowners' and life insurance. In 1953, Allstate began selling insurance to Canadians and the Allstate Insurance Company of Canada was incorporated in 1964.
The insurer became a publicly traded company in 1993 when Sears sold 19.8% of the company, and, in 1995, Allstate became fully independent after Sears divested its remaining shares to Sears stockholders.
The Allstate brand
Allstate brand products include auto insurance, homeowners' insurance, life insurance and other investment products including retirement planning, annuities and mutual funds. Other personal lines products sold under the Allstate brand include renters', condominium, landlord, boat, umbrella and manufactured-home insurance policies. The firm also offers commercial insurance products for small business owners.
All Allstate brand products are sold primarily through Allstate exclusive agencies and serve customers who prefer local personal advice and service. As of year-end 2016, the firm claimed to have 12,200 Allstate agencies and financial representatives in the US and Canada. The insurer describes each agency as "a small business in a local community, striving to become trusted advisors to Allstate customers."
Allstate subsidiaries
The Allstate Corporation has a number of key subsidiaries, which are major insurance firms in their own right:
Encompass Insurance
Encompass Insurance is a large US P&C insurance brand sold exclusively through a network of more than 2,400 independent agents in 39 states. Allstate purchased Encompass from CNA Financial in 1999, when CNA chose to direct more attention towards commercial lines.
Esurance Insurance Services
Esurance is a direct-to-consumer brand, which distributes auto, home, motorcycle and renters' insurance online and through call centers. It was founded in 1999 and was purchased by Allstate in 2011. At the time, Esurance was selling policies in 30 states and was in the midst of a five-year growth period that saw it double its number of policies in force.
Answer Financial
Answer Financial is one of the largest auto and home insurance agencies in the US, with over 3.8 million vehicles and homes insured. Products offered through Answer Financial include: auto insurance, homeowners' insurance, condo insurance, renters' insurance, motorcycle insurance, RV insurance & boat insurance. Customers from all 50 US states can buy insurance online or over the phone with assistance from a licensed insurance professional.
How do you become an Allstate agency?
Allstate has new and existing agency ownership opportunities available all across America. The firm has a 'Search by State' option on its website that will help you find opportunities in your preferred location. Once you open an application, it typically takes between three to nine months for it to be processed and for you to open the doors of your Allstate agency.
The insurer does prefer applicants to have $100K in available funds to get the business up and running. A company information page states: "Allstate does not take possession of your capital. Rather we just want to make sure you have enough money for the following: Start-up costs, including location improvements, licensing and computer equipment purchases; daily operating expenses, such as rent and staff salaries during the first few months when cash inflow is developing; personal living expenses while you're attending Allstate's education program; and purchasing leads and advertising to promote your agency."
How does Allstate help new agency owners?
If you choose to become an Allstate agency owner, the corporation will support you through a local field sales leader. You will also get five to eight weeks of training before you get started and you will receive ongoing education as you grow your agency. Allstate also gives all agency owners a free, customizable website and a comprehensive marketing plan to help promote your agency.