Sedgwick head on collective, flexible approach to ESG and DEI | Insurance Business America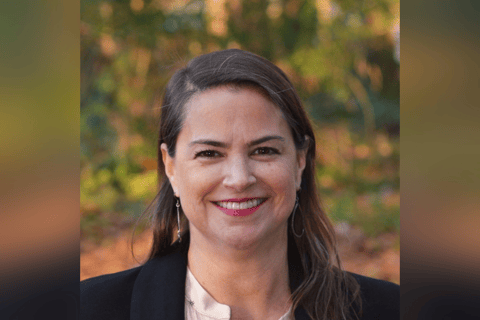 Environmental, social, and governance (ESG) initiatives are one way to measure an organization's sustainability. A business that wants to grow must also think of its immediate environment and its people and seek to grow with them. But ESG is not one-size-fits-all – each company's approach is unique and driven by different strategic goals and operational nuances.
For Heather Lawley (pictured), Sedgwick's global head of diversity, equity, and inclusion (DEI) and ESG, their strategy reflects a systematic approach to leverage Sedgwick's business priorities in making a meaningful difference in the world. Sedgwick bills itself as a leading global provider of technology-enabled risk, benefits, and integrated business solutions.
"We've been clear about what we mean with the E, the S, and the G," Lawley told Insurance Business. "For environmental, we identify it as how we care for the planet. For social, it's how we care for colleagues, clients, and communities. For governance, it's how we conduct ourselves. We've designed this framework within each of those specific pillars."
Sedgwick recently announced its vision for corporate responsibility and shared milestones that have brought it closer to that vision. The company's accomplishments to date include slashing its carbon footprint by using virtual inspection tools rather than traveling to loss sites, reducing its car fleet, and promoting the use of electric and hybrid vehicles for business travel.
Read more: The growing demand for good corporate citizenship
Sedgwick has also transitioned numerous processes to digital capture and storage, vastly reducing its paper use. It has gone paperless at events and trade shows, taking advantage instead of engaging digital experiences and QR codes.
"Within ESG, these focus areas are robust strategies with clearly identified deliverables. We have key performance indicators that we're delivering against," Lawley said, highlighting an organization-wide effort to bring clarity to ESG objectives and timelines.
With a multi-year strategy encompassing nearly 30,000 people across 80 countries, the company needs all hands on deck for its ESG vision to come true. "It has to do with bringing people on the journey with us," said Lawley. "We're all committed to this together. It hasn't just been the top down, but also about engaging all our colleagues.
"We've had a robust communication strategy to ensure colleagues know what we mean by ESG. We let them know that we're delivering against things they care about, and we arm them to have the conversations with our clients and communities because this is a key area of interest for them as well."
DEI strides
Sedgwick also prides itself on integrating DEI throughout its business and people practices, starting from the top. CEO Mike Arbour joined more than 2,200 business leaders in over 85 industries to sign the CEO Action for Diversity and Inclusion pledge, a movement to advance diversity and inclusion in the workplace.
In its 2021 global engagement survey, Sedgwick's DEI index had the highest colleague rankings. Employees ranked and provided feedback on the company's progress in several areas, such as hiring from various backgrounds, meaningful work, diversity commitment, sense of belonging, and environment of belonging.
Read more: Why women need to keep raising their hand
"The engagement survey tells us that people are experiencing the organization in a way that reflects our values. They see our values in action in a way that's tangible for them," Lawley said. "My experience in DEI is that it doesn't happen by accident. It happens through intentional focus and effort."
She pointed to Sedgwick's talent acquisition team as an example. The team works with a diverse talent aggregator that sends Sedgwick job postings to thousands of diverse job boards to bring in a broader set of qualified candidates.
"Sometimes organizations will do a call to a more programmatic approach, where there might be training here or an event there. But we are embedding DEI in the way we do things. We're not taking existing strategies and retrofitting them for DEI, but we are building them right now to have DEI principles baked in," Lawley said.
Beyond an intentional and collaborative mindset to ESG and DEI, Lawley also highlighted a need for flexibility amid constantly changing conditions. "We know the world continues to evolve and business evolves, and the needs of our colleagues, clients, and communities evolve," she said. "We've designed the strategy to have the agility to ensure we can address what's needed. We've got that solid framework, we've got the initiatives, we've got our KPIs, but we will continue to assess and adjust."