The 'quantifiable' skills to promote women insurance leaders | Insurance Business America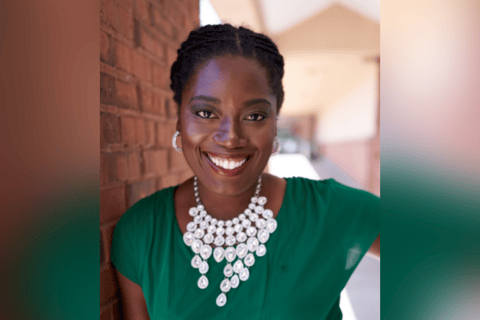 This article was produced in partnership with Clear Communication Solutions
Karen Surca, of Insurance Business America, sat down with Monique Russell, global communication skills expert with Clear Communication Solutions, ahead of Women in Insurance Atlanta 2022, to discuss the necessity for women in leadership positions to gain the quantifiable skill to succeed in their insurance roles.
There are many routes to the top of any field. While some choose a slow and winding path, others prefer to hone in on the necessary skills to help enable a rapid ascent.
With more and more women entering leadership roles, it is crucial that women are armed with the necessary skillset to thrive in their roles.
For Monique Russell, global communication skills expert with Clear Communication Solutions LLC, the answer to thriving in their roles boils down to two aspects. Firstly, identifying the quantifiable skills necessary to succeed, and secondly the ability to clearly translate these quantifiable skills through strategic self-promotion.
The upcoming Women in Insurance Atlanta 2022 conference will represent a valuable showcase for Russell and other keynote speakers to pass on some of their wisdom to help women insurance professionals effectively promote themselves.
The theme of this year's event is also the perfect showcase, Russell explained, to help empower women. Keynote speakers will take to the stage to speak on a range of topics centering on the broad topic of resilience.
Russell, who has spoken at various conferences around the world including the Middle East and in the Caribbean, is "absolutely looking forward to the engagement", and is eager to offer advice.
Promoting accomplishments with confidence
One of the key reasons women in leadership positions have difficulty promoting themselves derives from not being properly armed with the right skillset to be able to talk about their skills openly, clearly, and effectively.
Read more: The conversations we need to have about women's careers
"Women have a difficult time promoting themselves strategically. We have been conditioned societally to believe that when we are talking about our accomplishments, we should have someone else speak for them," Russell stated.
This, Russell commented, stems from 'the work will speak for itself' mentality."
Russell believes that to effectively provide the skills necessary to strategically promote quantifiable skills, it is important to start with changing women's mindsets.
"People are always asking 'how do I communicate with stakeholders inside and outside of my respective organization? How do I communicate the value that I bring to the organization?'" Russell said.
"One part is learning what to say, and the other part is learning how to say it in a way that doesn't come across as bragging, which a lot of women tend to struggle with."
To get to the point of effectively promoting themselves, women insurance professionals need to look at all those tangibles that they bring to the insurance table that can be easily identified.
"You have to be able to quantify and clearly articulate what it is that you've done professionally, personally; and how that impacts your clients; how that impacts your colleagues because the only thing that is going to differentiate you from everybody else in the insurance field is the way you tell your story," Russell elaborated.
How the process works
Daily, Russell works with women clients, either through large-scale events or one-on-one consulting, to provide strategies that open lines of communication to benefit women in leadership roles.
"Part of the reason that women tend to struggle with this [strategic self-promotion] is because of social conditioning, society's views, environmental expectations, and how women are seen when they attempt to share their accomplishments," Russell said.
"What I do daily is to first take an inventory of the initial and personal goals through quantitative and qualitative assessments. Then we look into communication styles and building awareness around the various ways people communicate," Russell outlined.
Read next: We need to push harder against the glass ceiling
"We look at how we can leverage the strengths that you have in your day-to-day conversations and then look at a comprehensive, holistic view of communication including delegation skills, team-building skills, and presentation skills."
Russell is quick to highlight that another piece of the promotional puzzle is to address emotional intelligence to create a 'strategic, solid blueprint'.
Conference skills
With the Women in Insurance 2022 conference quickly approaching, Russell is excited about being able to pass on some of her tips.
"My presentation is focused on networking. Insurance professionals have to have the ability to network with confidence without coming across as bland or dry. So, we will be using specific prompts to get the conversations going," Russell said.
When asked what single piece of advice may benefit women insurance professionals in the upcoming Women in Insurance 2022 conference, Russell had no problem answering.
"It is never too late to start. If there is one piece of advice I would focus on, it would be mastering public speaking. This is a skill that will take you everywhere, in your home life as well as your professional life," she concluded.
Click through now to find out more about this year's Women in Insurance Atlanta 2022 conference.
Monique Russell is the global communications expert you want on your team. She teaches women leaders and teams how to have positive and productive relationships at home and work using effective communications tools and strategies.
World-class organizations like Amazon, Microsoft, Google, the Centers for Disease Control, Verizon, Intel, Equifax, and the world's busiest airport, Atlanta Hartsfield Jackson International, trust Monique to guide them in implementing communication strategies that foster connection, community, creativity, and courage. You can too. She is the author of the Ultimate Speaker's Guide and the book Intentional Motherhood: Who Said it Would Be Easy, and host of the Bridge to U podcast. Connect with her on LinkedIn: www.linkedin.com/in/clearcommunicationcoach
Visit her website: www.MoniqueRussell.com