TIWA president discusses gender balance | Insurance Business America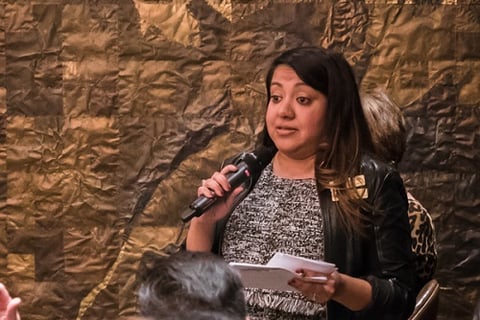 While the Canadian insurance industry is now roughly 62 per cent female, there are divisions including the cyber space and technical side where we still see significant under-representation of women, according to Vinita Jajware, VP, operations and business development at the Brosz Group of Companies who also serves as president of the Toronto Insurance Women's Association (TIWA).
"There's a palpable feeling when I walk in the room and I'm the only woman and the only visible minority," she said.
In spite of this, Jajware has never had any difficulty in making her opinions heard and she does not feel that gender has impacted her career progression at all.
"There's a common misconception that women have to go the extra mile beyond their male counterparts, but the rhetoric in 2019 is uniformly, if you are willing to work hard, you will succeed," she said.
Jajware believes that it is critically important for businesses to have a balance of perspectives and complimentary skill-sets, so supporting female development is key.
"Ten years ago, we had a major pipeline challenge but we've checked that box off now with so many more women coming into the industry. The problem today lies in the fact that many women tap out at middle management. That's where there's significant improvement to be made. The challenge now is to help companies move forward with concrete actions to retain female talent," she said.
Seeking a mentor is a valuable way to help women develop and progress up the career ladder. Jajware has been mentored herself during the early stages of her career and currently mentors through her work at TIWA.
"Having gone full circle with mentoring, I can definitely attest to the fact that it's essential to pay it forward," she said.
Jajware's advice to young professionals is to look outside of their own firm for personal networks, mentors and peer coaches as it can be beneficial to speak to someone at another firm to gain a wider perspective.
Jajware joined TIWA 11 years ago and was elected as president in 2016 after serving on the board of directors for several years. Through TIWA she acts as a resource for the entire insurance community, including brokers, underwriters, claims and risk management professionals.
In her role at Brosz, Jajware is responsible for the management and financial oversight of the entire organization, including Human Resources.