Why insurance companies can't afford to overlook diversity | Insurance Business America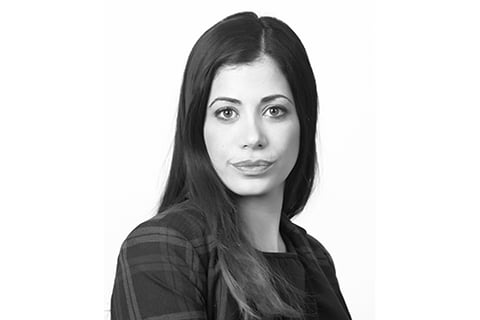 The insurance industry has come a long way when it comes to its approach to diversity and inclusion (D&I). Gone are the days when companies focused on D&I solely because of the social responsibility they felt. Today, insurance firms and their leaders are more informed than ever about the business value of diversity.
"We know that diverse teams drive better decision-making and innovation, which results in higher profits," said Laila Gillies (pictured), head of human resources and partner at Hiscox USA, and one of the insurance leaders taking part in Insurance Business America's Women in Insurance events in Atlanta and Boston in April 2020. She continued, "In the insurance sector, not only are we focused on driving profitable growth, but with digital disruption and new entrants in the market, innovation is a must-have to remain competitive and even relevant."
Having a diverse workforce enables insurance companies to better meet the needs of their diverse customer base. Firms are also fiercely competing with many other industries for talent, and every company wants to employ the best people. Without a diverse workforce, companies risk missing out on the valuable perspectives and contributions that come from having a blend of people and perspectives. According to Gillies, "We can't afford not to have diversity in our workforce these days."
Nonetheless, ensuring that there's diversity in the workplace is an ongoing journey.
"We're on a journey to help every individual understand that they have a role to play in driving diversity and creating an inclusive culture," explained Gillies, pointing to initiatives like setting diversity KPIs to empowering employees to help create an inclusive workforce environment and having diverse slates of candidates for open roles as well as diverse interview panels – all of which Hiscox has implemented. Establishing employee-run networks has likewise worked well for the organization and is something that Gillies is especially proud of.
"They're playing such an important role in integrating our diverse workforce and creating a sense of community," she said. "At one point, we felt like we had to lead the D&I agenda as senior leaders ourselves and the big unlock for us has been partnering with the workforce in order to do that. That's made a big difference over the past few years."
Now, Hiscox has six networks in the US and nine globally, including parents and caregivers, women, LGBT, Latino, and Pan-African, and they're an opportunity for employees to come together and discuss topics that are not only important to them personally, but also key for their professional growth.
"We don't tackle D&I as this one-off initiative. We try to embed it into everything we do, so it's business as usual, but by ensuring that we integrate D&I into the processes that we have – be it recruitment, learning and development, yearend reviews, for example – we can make a sustainable impact," Gillies told Insurance Business.
In terms of what isn't working, insurance companies often recruit at universities, but the Hiscox leader has found that many students at that point haven't even considered an insurance career. That means we need to start those conversations much earlier, says Gillies, by partnering with schools to help educate students early on about the career opportunities in this industry, through information sessions, scholarships and awards, and other events.
"It's about getting to talent early because universities that tend to offer risk management degrees are sometimes not as diverse as those that don't," said the Hiscox leader. "It's a bit of a long-term play. We always say internally that D&I is a marathon, not a sprint, and it's going to take time to change the make-up of our industry and our company, but we'll do that in part by generating that early interest."
To learn more the business value of diversity, register for Women in Insurance Atlanta on April 14 and Boston on April 07.