Building inroads | Insurance Business America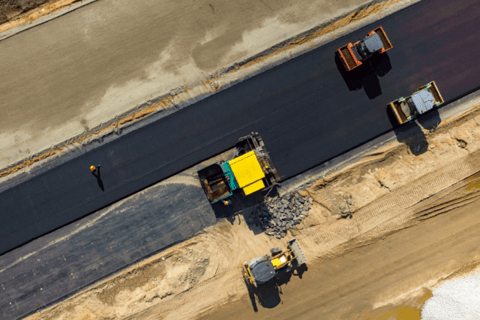 Arch Insurance knows construction. Recently, Arch senior claim account manager Marc Collins was conducting a rollout meeting with a new client to introduce the claims and loss control team. As
he was discussing the Arch claims process, he noticed the client's safety manager wasn't paying attention. Undeterred, Collins delved into how experience modification rate and OHSA metrics – such as total recordable incident rates and lost time – factor into the client's contract prequalification process when bidding for new work. He also expounded on how important the claims team's relationships with customers are when addressing additional insured and
indemnity issues.
"As I was discussing these issues," Collins says, "I could tell that he was both pleasantly surprised and excited to know that his 'claims guy' understands how claims handling impacts the bigger picture in the contracting business."
Determined to help grow a new book of business, Collins is one of four specialists driving Arch's entry into the middle-market construction sector. Also leading the charge is Henry Morlock, the regional executive for the Central region and construction industry practice leader.
"Arch has a long, tenured history in the large-account, loss-sensitive space," Morlock says. "We are entering the guaranteed-cost, mid-market construction area because we feel the needs of this market segment are being underserved, particularly in the ability to offer guaranteed-cost solutions for some of the tougher contractor types."
Tom Kerwin, leader of the middle-market construction practice, adds that "we've consistently written workers' comp and auto and have recently entered the excess market to add to our array of products. We're an underwriting company, first and foremost, and
"our approach to the business is through individual risk underwriting, which provides us the flexibility to consider contractor types, including geographies that are challenging for the rest of the marketplace."
A true partnership
In general, Arch provides insurance and risk management solutions for exposures ranging from workers' compensation and general liability to automobile liability and lead umbrella, and the company has vast experience in addressing the specialized coverage, risk control and claims needs of the construction industry.
As its "Pursuing Better Together" brand promise suggests, Arch strives to help clients by focusing on improving loss prevention and loss mitigation techniques. One key component of that is partnering on claims with Gallagher Bassett, a premier multiline claims services provider, to leverage the best
possible adjusters and provide 'boots on the ground.' Another important aspect is incorporating the latest tools and technologies, including safety management software, fleet management services, regulatory compliance resources, policy builder programs, audit and inspection tools, and monthly webcasts.
Still, middle-market construction is a competitive arena. Many carriers have exited the space entirely, while others have been less willing to offer guaranteed-cost solutions or have reduced capacity for certain contractor types.
"Many competitors in this space churn business without truly understanding what it takes to create a long-term, meaningful partnership,"
says Greg Stefan, vice president of risk control. "Arch is focused on creating an appropriate underwriting program to meet the needs of the customer, while providing claim, risk control and back-room services that are executed by specialists in the construction industry. When a carrier understands the industry segment and brings the right resources to the table, we will surpass competitors who don't specialize."
Arch's commitment to individual risk underwriting, backed by local underwriting expertise and authority in the field, enables it to meet the needs of a variety of contractors. As a result, Arch can create the best customer experience through a combination of underwriting, claims management and risk control.
"Very few of our competitors, if any, have the breadth of construction experience that we have," Collins says. "The partnership that we create with our customers, and the information-sharing that goes with that partnership, leads to better claim outcomes."
Morlock adds that "we have a broad underwriting appetite for writing workers' comp, general liability, auto liability and umbrella across a variety of commercial contractor types and geographies in the upper middle-market space – i.e. a premium range of $350,000 to $1.5 million."
Point of difference
Essentially, Arch's play in the middle-market construction space can be encapsulated in three themes. First, the insurer knows construction and has a strong track record in the space. All of its risk control consultants have more than 20 years of experience in the industry.
"Our biggest differentiator is the sheer volume of expertise that we have in the construction industry," Stefan says. "We understand the business, the risks at hand and best practices to control those risks. We partner with our clients to manage through these risks and implement proactive and
meaningful solutions."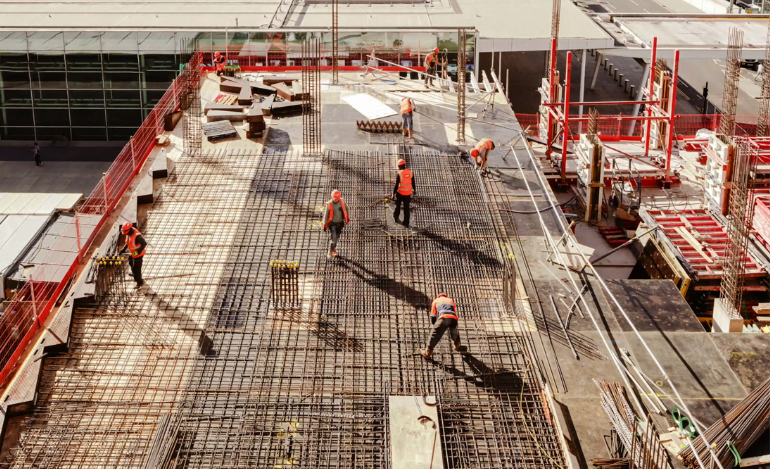 Second, Arch is responsive to customers. "We know that a contractor's lifeblood is its customer, so we're sensitive to those important relationships when handling claims," Collins says.
Finally, Arch is intent on helping its clients grow their businesses.
"Construction claims are more than just a financial transaction," Collins says. "Claim outcomes have an impact on a contractor's ability to get future work."
Over the next few years, the middle-market construction specialists at Arch will be concentrating on maintaining their reputation for excellent claims service and building a strong customer base.
"As we grow the business," Collins says, "my main goal is to continue to make our claims handling a strong selling point for our underwriters and broker partners."