Executive Insights Series: Cyber 2021 | Insurance Business America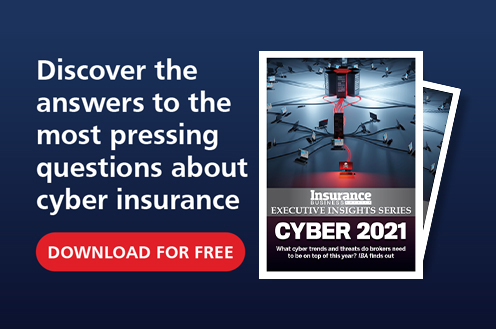 As we head into 2021, every industry, regardless of size, relies heavily on technology to facilitate its operations, communications, and engagements. Cyber attacks pose a significant threat to businesses that can trigger a string of losses, which has resulted in cybersecurity steadily climbing upon every organization's priority.
There has been a significant uptick in the frequency and severity of ransomware attacks, impacting the insurance industry. Hackers have grown more sophisticated and targeted in their attacks, aiming for larger organizations.
Insurance Business America recently caught up with four cyber insurance providers to explore the emerging trends and key themes in the sector of cyber insurance, from best practices for risk mitigation to preventing up-and-coming cyber threats. Through their insights, brokers will have an enhanced understanding of the current state of the US cyber insurance market.
Download this free resource now for more insights on:
Significant volatility in the market due to damaging cyberattacks
Rise of ransomware and its effect on the cyber insurance market
Most at-risk industries and coverages offered
Investing in preventive measures alongside insurance programs
Developing technical skills for brokers around control based implementation