Insurtech 2020 | Insurance Business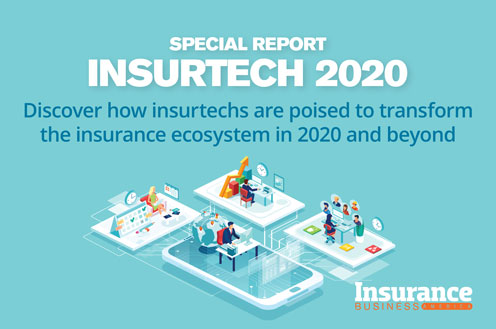 Across the globe, companies are adapting to the current situation and embrace the potential of digital solutions. How is the insurance industry adapting to this new way of doing business?
Leaders in the insurance sector are finding success in digital transformation. They are streamlining processes, expanding capabilities, creating opportunities for better underwriting, and launching new products tailored to customer needs.
The Insurance Business 2020 Insurtech Report gathers perspectives from some of the leading names across the industry with the help of Applied Systems, provider of cloud-based insurance software. Download this free copy and catch up on the latest trends and the likely impact of insurtech on customer experience and drive for innovation.
Get your copy now for exclusive insights on:
Capitalizing on data analytics, machine learning, and automation
Impact of the recent Coronavirus pandemic on the industry
How insurtech is transforming customer experience