The road to growth | Insurance Business America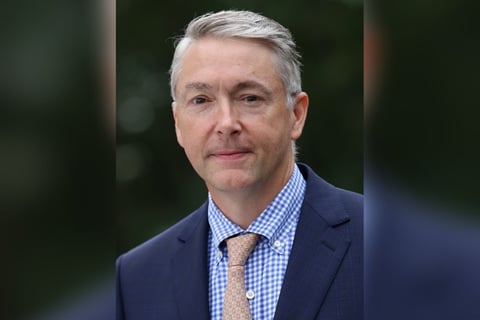 In its first decade in business, World Insurance Associates has grown aggressively through mergers and acquisitions – and it's only getting started
IBA: World Insurance seems like an ambitious name. Do you have any secret plans for global domination?
Phil Nisbet: When we started 10 years ago, we had under $1 million in revenue, so [the name] was very aspirational. We've definitely grown since then. The last time we came out on a list of top brokers in the country, we were number 62 out of 35,000 or so brokers. So that's pretty good, to go from zero to number 62 in 10 years. Our goal is to get inside the top 20 in the next two or three years.

IBA: What's your strategy for growth?
PN: We've been doing pretty much the same thing for the last 10 years: pursuing acquisitions, integrating them, building a company, trying to focus on enhancing the organic growth of the acquired businesses. We're going to keep on doing that. We've got a great private equity sponsor that's been really supportive in helping us scale up the business and bring in some really great senior leadership to support our growth.

IBA: That strategy seems to have worked for you so far. What's the environment like out there for M&A players like World?
PN: We've completed 106 acquisitions since the company started in 2011. It hasn't been 10 a year, though. Last year, we did 41; this year, we'll probably do 40 or 50. It's accelerated over time.
There are a number of serial buyers out there like us, and activity has picked up a lot the past year. I would say a good portion of the increased M&A activity is because of the economy and low interest rates. For us, part of it is we've gotten bigger, which allows us to accelerate our M&A activity, and we got our investment from our private equity firm last year. That's helped us grow our piece of the pie as well.

IBA: How did the pandemic affect your business plans?
PN: An insurance brokerage is a pretty resilient business, especially if you're diversified across different customer types and industries. It did cause slow organic growth because some customers had to reduce payrolls, but from the M&A side, it didn't have any negative impact. If anything, people got nervous about owning a smaller broker, and they're more willing to consider selling because they see the risks that they can't control. Our volume of M&A has been going up, but that's probably attributable to a number of factors, not just the pandemic.

IBA: Creating that kind of rapid growth through mergers and acquisitions must have come with its own challenges. What are some of the lessons you've learned?
PN: We've always tried to integrate people on the same platform. As we've gotten bigger and integrated more people, it really emphasizes the importance of building a company on a common platform. Other M&A strategies involve leaving the acquired firms alone, but that's definitely not our strategy. As we've increased the pace of our acquisitions, we've realized how important it is to integrate everyone and bring them onto the same platform. We have a lot of common services that can be shared with acquired firms, and we've found it's a lot easier to share them when we're all on the same platform.
IBA: It seems another lesson learned is the value of bringing in people who have the expertise to run a larger enterprise, as you've added several new C-suite positions and made a number of other additions and changes in leadership over the past year.
PN: When you buy smaller agencies, you get some great salespeople, but you don't typically get people who have run half-a-billion-dollar or billion-dollar businesses, which is what we're trying to become. Today, we have about $250 million in revenue, and we're on our way hopefully to $1 billion as we continue to grow.