Transforming restoration claims | Insurance Business America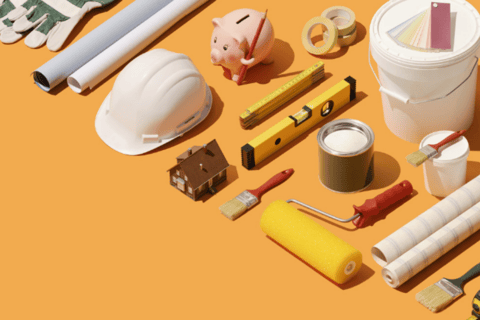 Climate change and an increase in severe weather events have intensified the risk of catastrophic household renovation claims. As seen during the Texas deep freeze earlier this year, when under-insulated pipes froze and burst and spilled hundreds of millions of gallons of water, a ruptured pipe can wreak havoc on a home or building.
Historically, if a homeowner experienced a burst pipe in the middle of the night, they would call a plumber or restoration contractor to come out and turn off the water and start mitigating the damage. Unlike an auto accident, where a dent in the car isn't going to get any worse over time, a water leak is dynamic, and the capacity to minimize its damage often depends on the timeliness with which work can be authorized.
"There's always been this trusting relationship between insurance agents and restoration contractors," says Tim Kempe, chief of staff at Next Gear Solutions. "Frequently, the contractors don't have time to sit and wait on sending an adjuster to go out to the site and say what needs to be done. Claims adjusters have to work collaboratively with restoration contractors, who are there on site to assess the situation and get started because they want to prevent further damage to the property."
By basing its tools on standards like those from the Institute of Inspection, Cleaning and Restoration Certification (IICRC), Next Gear has distinguished itself as a leading platform provider for property restoration – modernizing the claims-handling workflow with a cloud-based suite of solutions.
"There are standards in the industry for completing restoration work," Kempe says, "and we want to build tools around those standards so that we can document issues for the purposes of invoicing and communicating with policyholders and with other stakeholders in the claim."
Joining forces
In mid-September, Next Gear Solutions was acquired by CoreLogic, a leading global provider of property information, analytics and data-enabled solutions. Garret Gray, the founder and CEO of Next Gear, says the combination of the two companies offers a compelling alternative to the status quo.
"We invite those seeking strategic agility to consider the breadth of our entire platform," he says.
"We are committed to providing leading-edge solutions that promote customer choice"
and will continue to work with all industry participants to ensure the secure and customer-directed flow of data so the market has expanded options."
CoreLogic president and CEO Frank Martell adds that his team is excited to collaborate with Next Gear to create best-in-class solutions for restoration contractors, insurance carriers and other market participants.
"The combination of Next Gear and CoreLogic creates a leap forward in claims handling technology, bringing customer focus, innovation and more options for all property insurance ecosystem stakeholders,"
he says. "There has never been a greater focus on transforming critical workflows in the insurance ecosystem, and CoreLogic is committed to continuing to invest heavily in expanding our state-of-the-art platforms and digital solutions that will drive innovation and make our customers more successful."
The CoreLogic platform offers underwriting and risk assessment tools such as underwriting automation and risk evaluation solutions. For claims management, CoreLogic offers claims automation, weather verification and aerial solutions. And its hazard and location intelligence tools include catastrophe isk management, location intelligence and hazard risk solutions for insurance.
Next Gear's cloud-based solutions include tools like DASH, which is essentially an enterprise resource planning solution for restoration companies. In addition to helping these companies run their entire business, DASH delivers real-time documentation capabilities. With the Next Gear mobile app, users can create jobs, track equipment, upload photos and record audio notes directly in the job file in DASH, eliminating the burden of excessive paperwork.
Next Gear also offers SettleAssist, an automated adjusting tool that streamlines the collection and input of claims estimate information for both field and desk adjusters through an intuitive inspection application. It incorporates detailed, specific carrier guidelines to increase the accuracy of estimates the first time around. Next Gear developed SettleAssist using insights from top-performing adjusters, so the tool can help insurers settle claims like they've been
handled by their best adjusters.
People first
Another useful Next Gear tool for insurers is MICA, a leading suite of water mitigation solutions for the restoration industry. MICA empowers insurance carriers to conduct real-time audits by exceptions and improve cycle time due to less rework. It also enables adjusters to view job data any time, anywhere, and access detailed reports upon work completion. Contractors can use MICA to automate equipment calculations, minimizing paperwork and boosting efficiencies.
"We're reimagining and rethinking this policyholder experience," Kempe says. "This is not a solution that will remove the human element from the claims adjusting process or the claims settlement process. We're focused on how to put tools in the hands of folks so that they're working more on making great experiences for people who are dealing with difficult situations.
"We're helping people focus on people. It's about optimizing the time you spend on site instead of wrestling with documentation or software."
We hope to empower restoration contractors to address emergency situations such as a burst pipe quickly and help people put their lives back together."