Baby Boomers wanting to be "active retirees" could complicate liability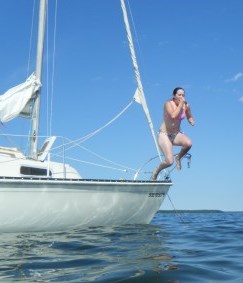 Community associations have taken off in the last decade – and that explosion can be attributed to the baby boomers looking for an active retirement lifestyle without the hassle of property maintenance.
But the lineage of insurance product covering those entities can trace its origins back more than half a century to one niche product.
"MountainGuard has been around for over 50 years," says Jeffrey Benjamin, program manager with Willis Programs, referencing what many consider the grandfather of Willis' CommunityAssociationGuard. "It is our oldest program, launched in 1962and focuses on ski operations."
CommunityAssociationGuard grew from that, beginning in 1991
That history is helping drive future success, and Benjamin is excited by what the future holds for the market – and the opportunities it presents the industry.
"We see the market headed more to retirement or active lifestyle planned communities. If you take into account more and more of our population is heading into retirement age," he says. "We're seeing a lot of these residential retirement communities as being attractive to those who are entering their retirement years."
Coverage for community associations needs to take into account the unique ways in which these communities are developed and the potential liability exposures related to various recreational amenities that are offered. For Willis Programs, it is a product that has evolved to where today it includes such exposures as hiking trails and horseback riding.
"We cover all of the common area property and liability," he continues. "What our program targets are the clubhouses, community buildings, outdoor property, which is why our main focus is on homeowners associations, and not condominium or townhome associations, where they require insurance on the residential property."
"The associations typically are responsible for maintaining the common grounds, and some of the liability issues that come from falling on a roadway, or a walking or biking trail," he says. "They may be responsible for maintaining a dam, and a dam/water exposure can be very significant."
Particularly in California and Colorado, the communities are more like ranches, with a significant number of riding trails.
Part of creating a policy that reflects the needs of today's client includes having a reliable inspection service to ensure that the exposures are being adequately covered.
"One of our inspection services that we have available to us is Jeffrey Ellis & Associates," says Benjamin. "Whenever we have a large waterpark exposure, we call them in to meet with the facility's manager, and review their water safety requirements, lifeguard training, things of that nature. This facility is an important value added service that enables our insureds to develop a comprehensive aquatics management program that entices safety."